Luxury – everyone wants it, but not everyone can afford it. And certain brands have years of expertise in making top-notch luxury products. In this article, we have compiled a list of the top 100 luxury fashion brands in the world.
But before we dive into the rankings, it is important to understand how we've compiled this list. And why we think, it is the most accurate way of doing so.
It is not an easy task for a brand to qualify and enter into the luxury league. All the brands mentioned on this list are extremely popular (and expensive!) and are known for their superior quality, craftsmanship, and uniqueness, most of them being clothing brands.
So we developed our rankings based on the following factors –
Brand value & identity
Market share
Heritage
Quality & craftsmanship
Endorsements & marketing
Element of scarcity
Some of the brands listed below come from a strong line of heritage (a few are almost 200 years old!) whereas some of them have huge celebrities endorsing their products.
So the point to note here is – the rankings below aren't just based on product sales or market share, but they depend on many other factors that add to the overall popularity of these luxury brands.
Top 100 Luxury Fashion Brands List
Here's a comprehensive list of the top 100 luxury fashion brands in the world –
Information on the Top 20 Luxury Fashion Brands
1. Louis Vuitton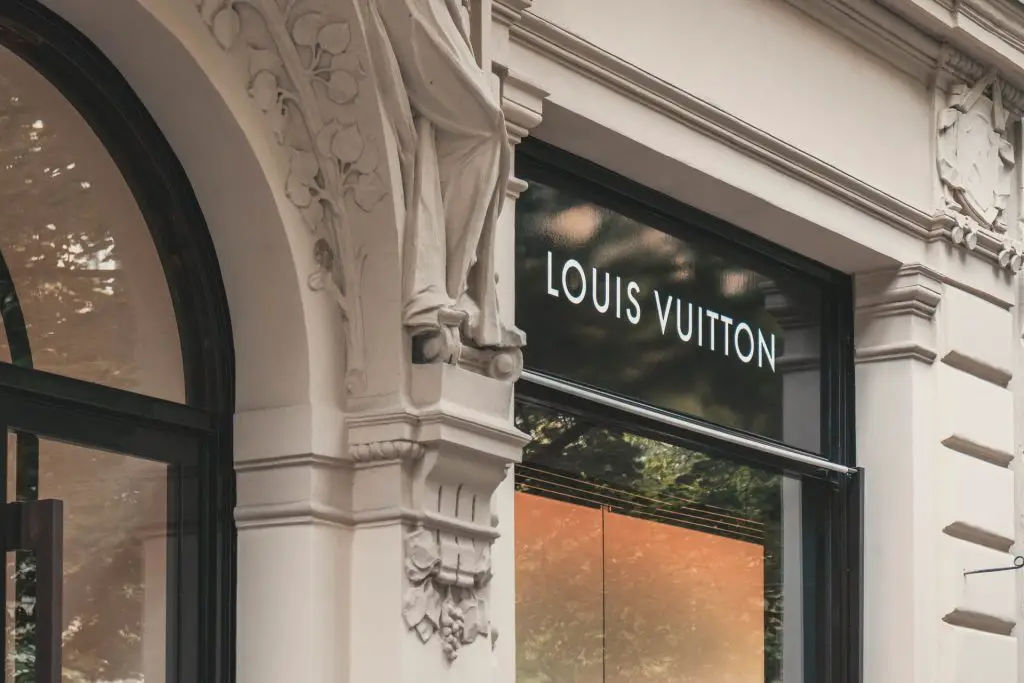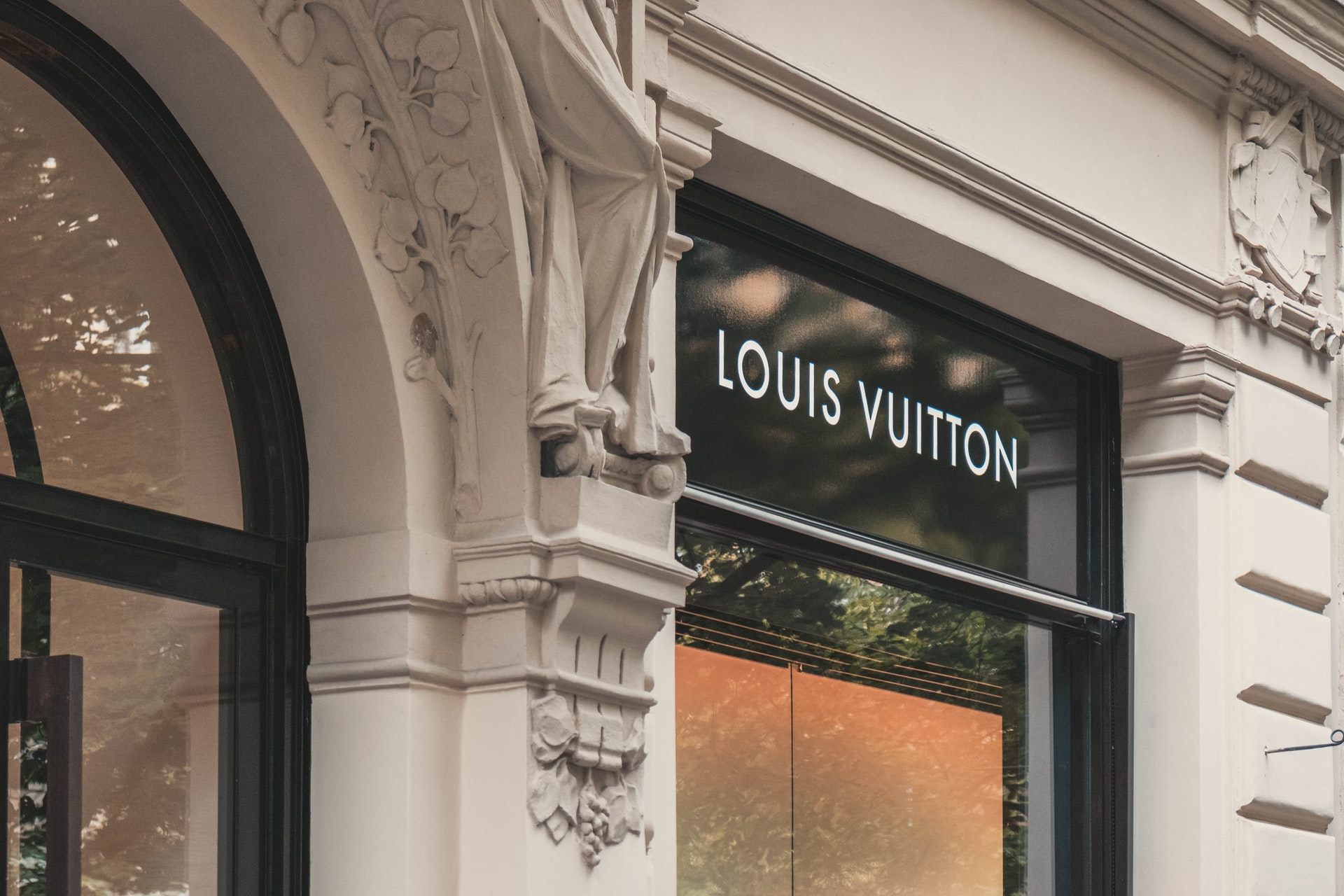 Louis Vuitton (also more commonly known by its abbreviation – LV) tops our list of the top 100 fashion brands in the luxury segment and for good reason. LV is a French fashion house and luxury goods company founded in 1854 by Georges Louis Vuitton.
Louis Vuitton is known to be one of the most premium and expensive luxury brands in the world, with their handbags being some of the most popular selling items. They also feature a wide range of other products including clothes, footwear, sunglasses, perfumes, watches, luggage, and much more.
LV operates more than 460 stores across the globe hiring more than 121,000 employees.
2. Gucci
At number 2 on our list is one of the world's most recognized names in luxury – Gucci. Gucci is an Italian luxury goods brand founded by Guccio Gucci in Florence, Italy in 1921.
The Gucci brand has been synonymous with elegance and superior quality products for over a century now. They are extremely popular for their line of leather goods, clothes, fragrances, and footwear among many other products.
Highly endorsed and flaunted by celebrities, Gucci operates its stores in over 487 locations and is a part of the French luxury fashion group Kering.
3. Hermès
Another powerful and one of the oldest icons from the world of luxury, Hermès is a French fashion house founded by Thierry Hermès in 1837 in the city of Paris.
Known to produce extremely premium products, Hermès continues to stun the fashion industry with their incredible designer handbags, clothes, leather products, watches, and much more.
4. Prada
With no introduction required for people from the fashion industry, Prada is the next Italian luxury fashion house on our list and is extremely popular among fashion fanatics. It was founded by Mario Prada in 1913 in Milan, Italy.
Prada specializes in travel accessories, leather handbags, watches, perfumes, shoes, and other fashion accessories.
5. Chanel
Founded by couturière Coco Chanel in 1910, Chanel is a French luxury fashion brand known for its trendy and popular designs. In its initial years, Chanel started with selling hats as their main product in Paris.
However, their range of products has now expanded to leather goods, fragrances, clothes, handbags, accessories, and more.
Owing to its rich heritage and brand value, Chanel finds itself on all the top lists of luxury fashion brands across the world.
6. Burberry
Another extremely popular and widely sold brand – Burberry is a British luxury fashion house established in 1856 by Thomas Burberry, with its headquarters in London.
With a wide variety of high-quality products and accessories for men, women and even kids, Burberry has positioned itself as one of the top British fashion brands in the world. They have it all – from footwear and sunglasses to fragrances and cosmetics.
A luxury enthusiast's closet truly cannot be complete without Burberry products in it.
7. Fendi
Another Italian fashion powerhouse, Fendi was founded in 1925 in Rome by Adele and Edoardo Fendi. Fendi is extremely popular for their fur and leather products. And they are known for their supreme craftsmanship and unique style.
In 2001, Fendi got acquired by Bernard Arnault's LVMH group which helped fuel its global expansion. This shift to LVMH proved to be very beneficial as now the brand is recognized for its elegance, quality and creativity.
Adoption by popular celebrities and a growing presence on social media have helped Fendi become one of the most famous luxury fashion brands.
8. Givenchy
Number 8 on our list is one of my personal favorite brands – Givenchy. Founded in 1952 by Hubert de Givenchy, this Parisian fashion house is worn and used by some of the world's top celebrities.
This couture, fragrance, cosmetics, and jewelry empire is yet again owned by the LVMH group. And Givenchy is known as one of the leading brands in the cosmetics and fragrance business all over the world.
9. Dior
Christian Dior SE, more commonly known as Dior was founded by the famous French fashion designer Christian Dior in 1946. This ultra-luxury fashion brand is headed by the French luxury business tycoon Bernard Arnault of LVMH, the world's largest luxury group.
Dior's product line includes shoes, clothing, handbags, fragrances, and more. Often stated as a brand associated with the elites, Dior spells absolute class and premium quality.
10. Versace
Versace – the iconic Italian fashion brand is the last name to make it to the top 10 of our luxury fashion brands list. It was founded by the incredible fashion designer Gianni Versace in 1978 in Milan, Italy.
The popularity of this amazing luxury brand can be estimated by its whopping numbers like 27 million followers on Instagram. Versace's logo was chosen to be the Medusa by Gianni Versace as she wanted to symbolize people falling in love with the brand without a way out of it.
The inclusion of mega models like Naomi Campbell and Kate Moss really cemented the luxury house as one of the top fashion labels in the 90s.
Related: Top 100 Luxury Items in the World
11. Armani
Founded by Giorgio Armani in 1975, Giorgio Armani S.p.A. (more commonly known as just Armani) is an Italian luxury fashion powerhouse.
Armani is famous for its high-quality products that include haute couture, fragrances, jewelry, cosmetics, ready-to-wear garments, home interior, accessories, kids wear, and much more.
The fashion house retails its products under a multitude of labels like –
Giorgio Armani Privé
Giorgio Armani
Emporio Armani (including EA7)
Armani Exchange
Armani Collezioni
Armani Jeans
Armani Junior and more…
Multiple celebrity endorsements by the company have cemented its place to the top of the luxury fashion lists.
12. Balenciaga
A globally respected name and a fashion icon in pop culture of recent times, Balenciaga is a luxury fashion brand founded in 1927 by Spanish designer Cristóbal Balenciaga. It is a part of the Kering group and is currently headquartered in Paris, France.
Having been around for over 100 years in the luxury fashion game, Balenciaga is known for its extremely innovative and unique designs. Their streetwear, sneakers, and footwear products are super popular all around the world.
13. Yves Saint Laurent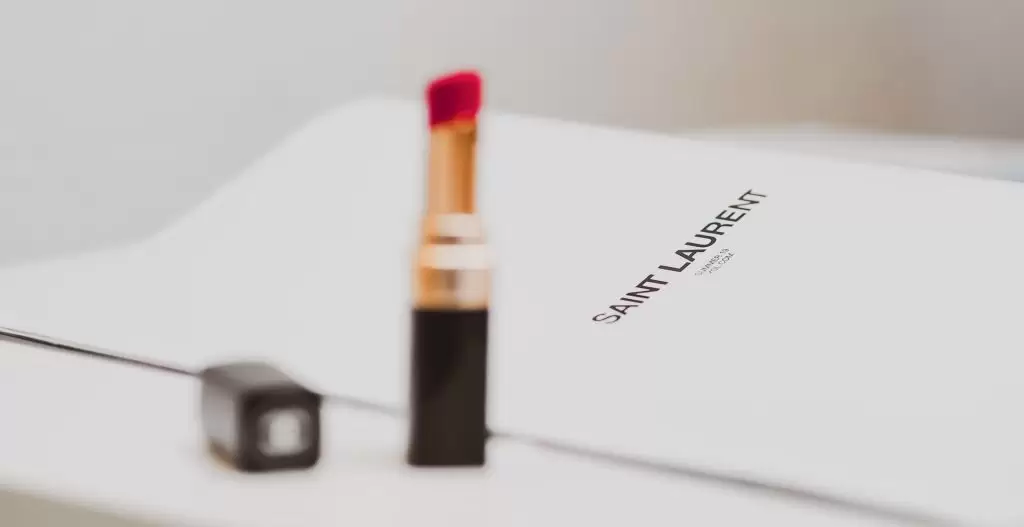 Yves Saint Laurent (or more recently known simply as Saint Laurent) is a French fashion house founded by Yves Saint Laurent and his partner Pierre Bergé in 1961 in Paris, France.
Another popular global brand and part of the Kering Group, the name Saint Laurent is synonymous with modern elegance and refined styles. It is known to have popularized clothing items from the men's wardrobe for women – things like blazers, tuxedos, leather jackets, and more.
14. Tiffany & Co.
Founded in 1837 by ace jeweler Charles Lewis Tiffany, Tiffany & Co. is one of the leading American luxury jewelry brands in the world. Their fine catalog includes products from various segments like jewelry, china, accessories, premium watches, crystal, and more.
The brand got purchased by the LVMH group in 2021 for a sum of $15.8 billion. It operates in over 320 stores across various countries globally.
15. Rolex
Rolex is a name to reckon with in the watch manufacturing business and rightly so. The premium watchmaker is based in Geneva, Switzerland and is known to be one of the most popular and exclusive premium watch brands in the world.
Rolex SA was founded in 1905 in London, England and was initially named Wilsdorf and Davis by its founders Hans Wilsdorf and Alfred Davis. The point to note is that Rolex is not a fashion house (yet) and is still considered one of the most valuable brands in the luxury world.
16. Cartier
Next on our list – another one of the most expensive jewelry and watch brands in the world. Cartier International SNC, better known as just Cartier, is a French luxury products conglomerate founded in 1847 by Louis-François Cartier in Paris.
The company is headquartered in Paris, although it is owned by the Swiss luxury goods holding company – Richemont. Owning a Cartier watch or jewelry piece is known to be a symbol of high status and grandeur.
17. Valentino S.p.A.
Considered as one of the best clothing brands in the world in recent times, Valentino is an Italian fashion house born in 1959 in Rome, Italy. This popular brand was founded by Valentino Garavani and is known for its signature fabric color called "Valentino Red".
Valentino is known for its high-quality line of premium products that include perfumes, leather goods, handbags, footwear, and much more.
18. Nina Ricci
A brand known for its incredible fragrances, Nina Ricci is a fashion house founded by Italian-born French fashion designer – Maria "Nina" Ricci and her son Robert in Paris in 1932.
Famous for its L'Air du Temps perfume, Nina Ricci has expanded its line of products to include clothing, footwear, jackets, accessories, and more. Since 1998, it has been owned by the Spanish beauty and fashion group – Puig.
19. Dolce & Gabbana
Popular Italian fashion house Dolce & Gabbana (or D&G as its also commonly known) was founded by designers Domenico Dolce and Stefano Gabbana in 1985 in Milan, Italy (where it is still headquartered).
The brand is very well known globally for its amazing products that include clothing, watches, footwear, kidswear, accessories, and lots more.
Although both the designers ended their relationship in 2005, they still do collaborate. This fashion brand's popularity gets it to the number 19 spot on our list.
20. Bulgari
And last (and definitely not the least) on our list, Bulgari (stylized as BVLGARI) is an Italian luxury fashion brand part of the LVMH group.
Extremely well known for its premium line of jewelry, fragrances, watches, eyewear, accessories, and leather goods, Bulgari was founded in 1884 by a silversmith named Sotirios Boulgaris. It started off as a single jewelry shop that has now expanded into an international luxury giant.
Apart from luxury products, the brand also owns a chain of hotels and resorts across the world in partnership with Marriott International.
Related: 67 Best Things to Sell in a Boutique (The Ultimate List!)
FAQs
1. What are the top 10 luxury brands in the world?

As mentioned in our list above, the top 10 luxury brands in the world are –
1. Louis Vuitton
2. Gucci
3. Hermès
4. Prada
5. Chanel
6. Burberry
7. Fendi
8. Givenchy
9. Dior
10. Versace
2. What is the most expensive fashion brand?
The fashion brand with the most expensive line of products is Louis Vuitton. Also, with its parent company LVMH exceeding a market cap of $320 billion, it is considered the most valuable luxury company in the world.
3. Which is the oldest luxury brand?
The title of the oldest luxury brand in the world goes to the French design house – Hermès. Founded in 1837, it is headquartered in Paris, France and is a leader of the global luxury market.
4. Why are luxury fashion brands so popular?
All the leading luxury fashion brands have reached a certain level of success and popularity owing to a number of factors like superior craftsmanship, long heritage, uniqueness, innovation, and classy designs amongst many others. And hence, owning a piece of luxury is a symbol of high status and brings a sense of accomplishment to people.
Conclusion
And there it is, an extensive list of the top 100 luxury fashion brands in the world. All the brands listed above offer a unique set of premium products to the world and are highly loved and adored by people across all demographics.
Some of these brands come from a strong line of heritage whereas others are more popular with celebrities. Some are really hard to get your hands on (because of their exclusivity) while others are an icon in the current pop culture. They are all uniquely special in their own amazing ways.
I hope you've found this list informative. Which of these luxury brands is your favorite? How many of these brands can you count in your closet? Or do you miss any of your favorite brands on this list? Let me know, I'd love to hear your comments below!