So you've reached the prime of your teenage years and you're now 18, congratulations! And the one thing that you most want to do now is to move out of your parents' house and go live by yourself?
But have you really thought about how you're going to move out at the young age of 18 and still be able to afford it?
Moving out alone is usually one of the most important decisions you can make in your teenage years (generally after 16) or early 20s. But living alone is not easy, you have to learn a lot of things that you had probably never thought about before this point in life. It takes time, effort and money.
It is not just a moment where you decide to leave your comfort zone and the comfort of living with financial help from your parents, but this is when you start to face the world on your own terms, get a job, find your foothold in society and be an independent individual.
I don't think I know everything, but after almost 13 years living out of home in multiple different places, alone, with friends and as a couple, I think I can give some useful advice.
How to Move Out at 18 – a Step by Step Guide
Decide What You Want to Do
Do you want to move in alone or with someone? Are you planning to change cities? Are you planning to work, study or both? Which area would you like to live in? Would you be able to adjust to a small apartment or do you need more space? Why are you interested in leaving?
All these are valid questions and variables that need to be answered before you make a final decision.
Calculate Your Income
Are you going to have a steady income?
Do you have a job or are you going to be starting a business with no guaranteed income?
Are you going to earn the same amount every month or do you have a variable income?
If you don't have a stable source of money, living alone is going to be really difficult. If you don't think you'll be able to afford the bills, consider asking for help or living with someone. And in the dire case that you are not going to have any income, I am sorry, you're going to have to wait a little longer till you can afford the basic survival needs.
Save
If you rent an apartment directly through the owner, you need to have at least two months of rent in advance. In case you go through a real estate agency, it might increase to four to six months' rent.
This is besides the things you are going to have to buy, the cost of moving and any eventual expenses. It is also important to have a reserve for any sort of emergency.
The easiest way to account for all these expenses is by putting aside at least 10% of your income into a savings account. If you can, try not to use your card (and keep it only for special cases) so that you can only access your money online or via cash.
Also Read: What Should I Save Money For? (8 Important Reasons!)
Make a Budget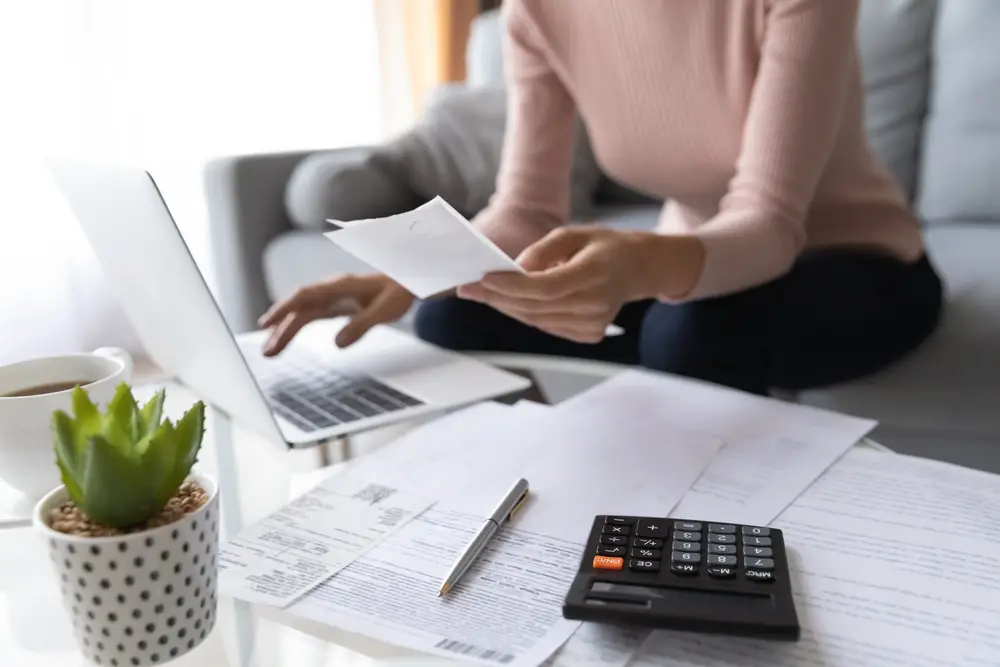 Many young people undertake the adventure of going to live alone without even having a well-planned budget, they simply decide to go with the flow and face difficult situations with a high probability of failure. So, the first thing you must do even before leaving home is to understand and document all those expenses that can be a part of this adventure.
Calculate how much you are going to spend per month on rent, expenses, fixed expenses (cell phone, Cable TV, Netflix, Internet, etc.) and services (electricity, gas, water). Whatever is left after spending on those essentials is what you have left to eat, move, go out and splurge.
Find a Place
The first step in finding your perfect new residence is knowing the exact monthly budget that you can afford as rent.
The best way to start looking for an apartment is online. There are many sites like Rent.com and social media channels like Facebook groups that allow you to search for properties by city, neighborhood, price, and type of building. Some of these channels are excellent to find a place without having to spend extra for going through a real estate agency.
Make a list, shortlist the places and get ready to go and check them out.
Check Everything When You Go to See an Apartment
Ask a friend to accompany you, or one of your elders, and go over everything! Make sure the taps, the toilet and the shower work properly. Also, that there isn't too much humidity and that everything works as it should.
Then take into account details like: Do you like the general vibe of the place? Does it have enough natural light? Is there a provision for heating or air conditioning? And one of the most important – DO YOU GET PROPER MOBILE PHONE SIGNAL? It is also good to find out the means of transport to get around the area, if it's a safe neighborhood, and so on. Ask everything!
Be Careful About What You Sign
Even if you are in a hurry and they tell you that they are going to rent the apartment to someone else, it is important to remain calm and assess everything. Read the contract well and have someone else read it too.
There are many points to consider before signing a rental contract: How many months of commission do they charge you if you rent through a real estate agency? How much will the rent increase in the second year? Who is responsible for the maintenance expenses? (In theory, the owner should, but the contract can say otherwise.)
Review, ask everything and be cautious if someone does not clear all your doubts. Everything that is not in the contract is open to interpretation, and when that happens the one who loses is generally the tenant.
Learn the Basics of Survival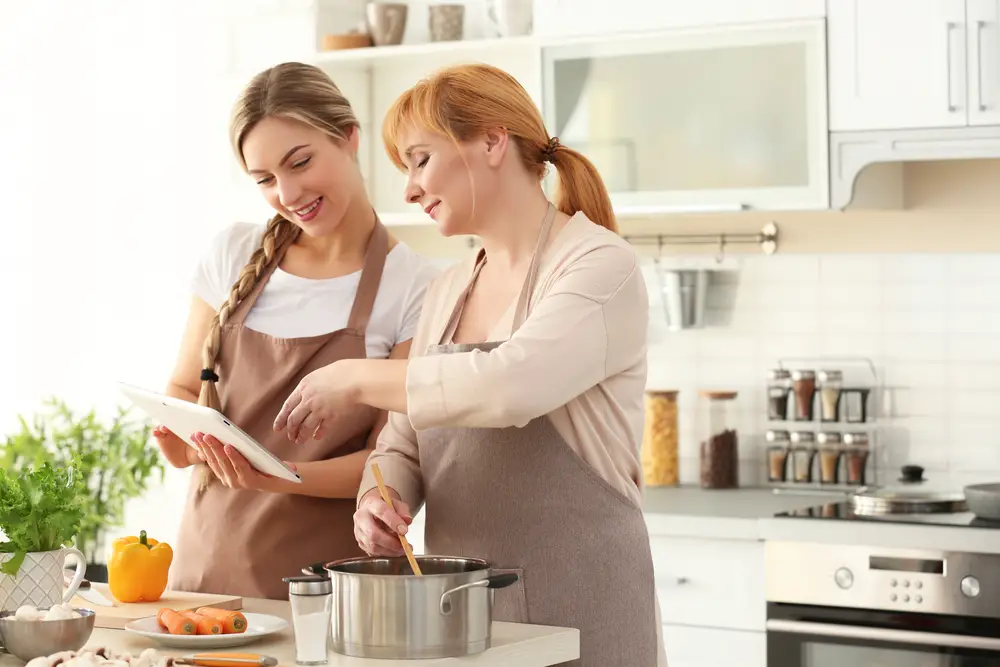 Do you know how to sweep, clean, organize? If not, take advantage of the fact that you are still with your parents to show you how they do it.
Don't know how to cook? See how they make the basic dishes. Buy the necessary kitchen appliances. Things like a juicer and toaster can save you a lot of money. Some of the basics that you might need can include –
Coffee Maker
Mixer / Food Processor
Cutlery
Plates & Glasses
Knives
Chopping Boards
Electric / Microwave Ovens
Washing and ironing? In case you don't have access to a washing machine and iron? Now is a good time before you leave to get an idea of ​​how it's done.
Ask for Help on Your Social Networks
And this time, I'm not just talking about Twitter and Facebook. Are you looking for an apartment directly through an owner? Ask within your family if they know someone who might be renting their place out.
Don't have a refrigerator or microwave? Find out in your neighborhood if someone is selling any used appliances or furniture.
Do you need help with the move? That's where your friends enter the scene. Searching on the internet works wonders as well, obviously. But don't forget to check with friends and family for any assistance that you might need.
Take Inventory
Some things are essential (refrigerator, computer) and others are not so important but they serve as secondary needs (like television, microwave, vacuum cleaner, etc.).
Make a list of what you have and write down what you might need. Most importantly, check things in the kitchen: if you don't have anything, it might be a good idea to stock up. It sounds silly, but you will remember this when you are eating from a bowl with three spoons and no fork.
Learn to Live With Little
Only when you start living by yourself is when you realize that you were leading a life that you could hardly afford if your guardians had not helped you. So, I suggest that the sooner you start to get used to living with little, the better it'll be for you initially.
This however does not mean that you will not be able to treat yourself or invite someone to the movies, but you may have to sacrifice the daily coffee you have or the sushi dinners. Don't worry, they'll be back.
Plan Your Move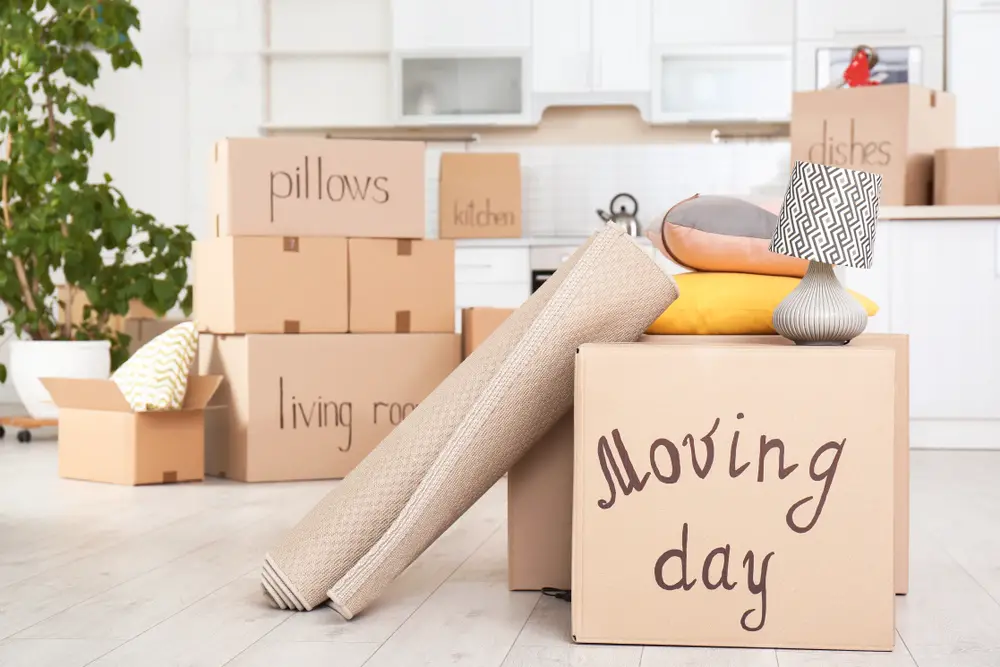 If you're moving out young, you probably won't have a lot of possessions which works in your favor by reducing moving costs.
And no, you cannot put all your things in moving/packaging boxes the same day that you are shifting. Write down everything you are going to take and start preparing everything the week before.
If you don't have a lot of stuff, consider asking a friend or someone in your family to help with transportation in their vehicle. If you're moving cities, don't forget to book your tickets well in advance to save money on extravagant last-minute reservation costs.
And remember that the National Constitution says in Article 19 that if a friend or relative helps you move, you have to buy beer and pizza for them. 😉
Enjoy
Living alone takes time, money, and effort, but it's well worth it. Few things are as satisfying as having your own place, even if it's small and rented.
Congratulations champ, now that you've successfully moved out it's time to have a drink, you deserve it!
I hope this article has helped answer your queries about how to move out when you're 18 and how to be able to afford it.
If you have any questions, advice or suggestions, leave them in the comments below and I'll be happy to answer them. Best of luck!