Have you ever wondered what life's most extravagant pleasures are? Well, hold on tight because we're about to take a thrilling ride through the top 100 luxury items that truly redefine opulence and grandeur.
From swanky fashion to high-tech gadgets, from designer handbags that make hearts skip a beat to high-end watches that turn heads wherever you go, this list is a treasure trove of lavishness.
Picture yourself draped in haute couture, donning a diamond-studded masterpiece, and strolling around with a designer handbag that's practically a work of art. But it's not just about fashion – imagine lounging in a luxury yacht, or perhaps cruising in your very own sports car that roars power.
And don't forget the tech side of things – there's a gadget or two that screams 'future' in the coolest way possible.
Whether it's the thrill of owning a rare gemstone, sipping rare aged wine, or even taking flight in your own private jet, these are the things that dreams are made of. So, get ready as we explore this finely curated list of the top luxury goods, products, and experiences.
Let's go!
List of the Top 100 Luxury Items
Fashion and Accessories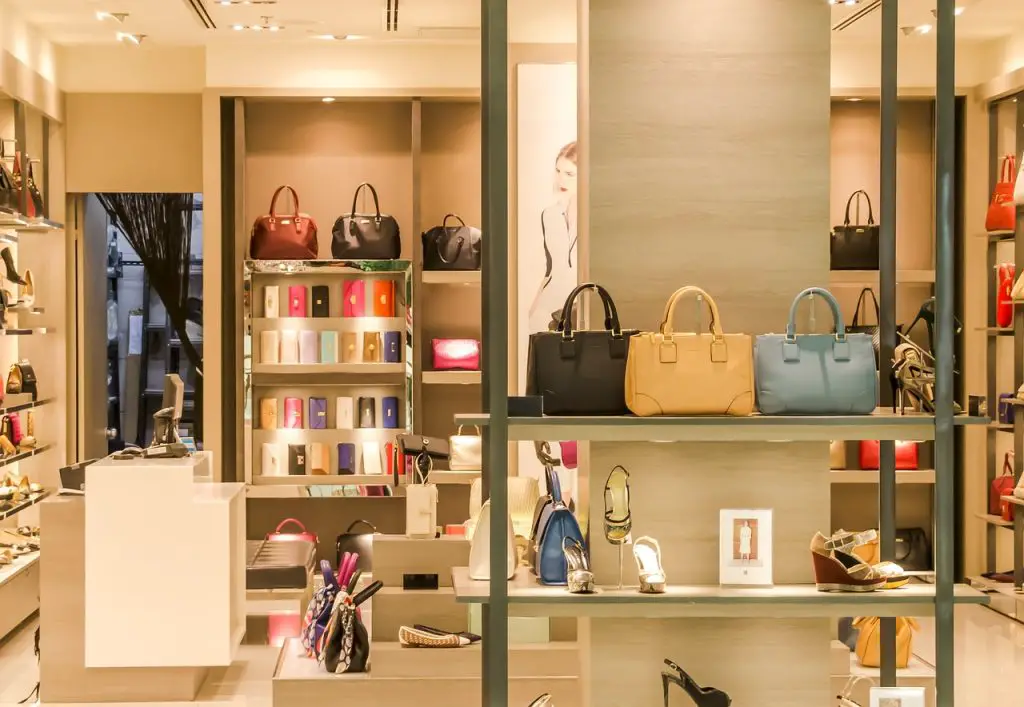 Haute couture clothing – We start the list with the absolute must-have luxury item in your wardrobe!
Designer handbags (e.g., Hermès Birkin, Chanel)
High-end watches (e.g., Rolex, Patek Philippe)
Custom-made suits and tailored clothing
Luxury scarves and shawls (e.g., Louis Vuitton, Gucci)
Diamond-studded jewelry (e.g., necklaces, bracelets, earrings)
Luxury eyewear (e.g., Cartier, Dior)
Bespoke shoes from renowned shoemakers
Limited-edition fashion collaborations
Related: Top 100 Luxury Fashion Brands in the World
Automobiles
Luxury supercars (e.g., Ferrari, Lamborghini, Koenigsegg, Pagani, etc.)
High-end sedans (e.g., Rolls-Royce, Bentley)
Luxury SUV (e.g., Range Rover Autobiography)
Limited-edition or customized vehicles
Vintage and classic cars from prestigious brands
Luxury electric vehicles (e.g., Tesla Model S Plaid)
Custom car detailing and finishing
Electronics and Gadgets
Premium and limited-edition smartphones (e.g., gold-plated smartphones, iPhone Pro Max, Samsung Galaxy Fold)
High-end laptops (e.g., MacBook Pro, Dell XPS series)
Luxury headphones (e.g., Sennheiser Orpheus)
State-of-the-art home theater systems
Bespoke tech accessories (phone cases, laptop sleeves)
Limited-edition gaming consoles and setups
Virtual reality and augmented reality experiences
Smart home automation with personalized features
Smart mirrors with integrated technology
Home and Interior
Luxury real estate properties
Custom-built furniture
Designer home decor and art pieces
Fine crystal and china tableware
Private underground wine cellar
Private home cinemas and entertainment rooms
High-end kitchen appliances and equipment
Exclusive art installations for home spaces
In-home spa, sauna, and wellness center
Travel and Leisure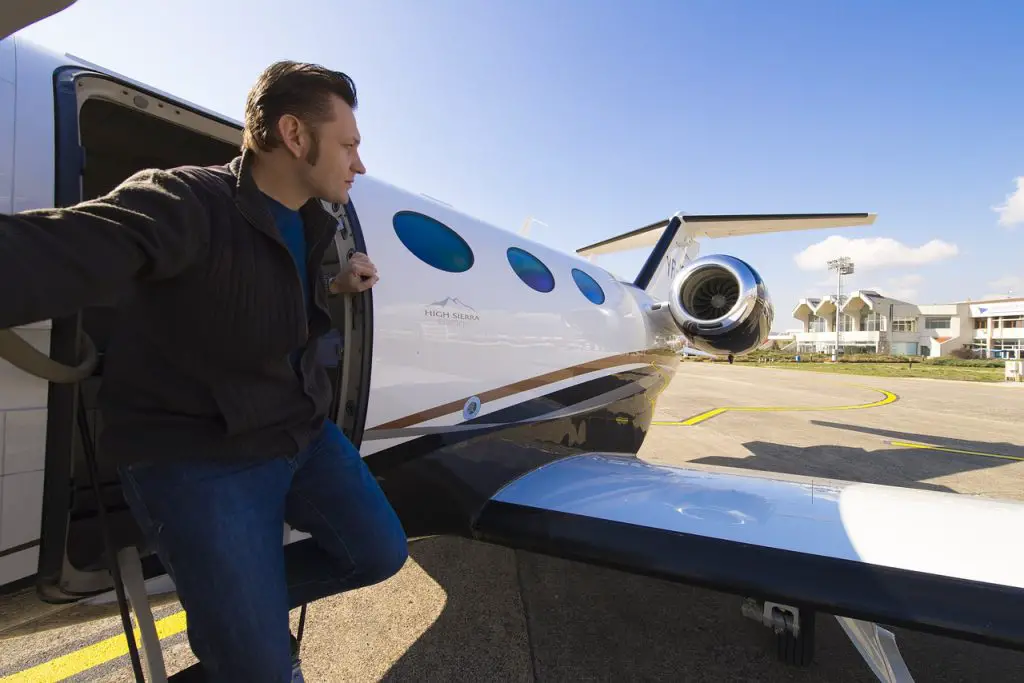 Private jets or chartered flights
Round-the-world luxury cruise
Helicopter for personal use
Luxury train journey (e.g., Venice Simplon-Orient-Express, India's Maharajas' Express, etc.)
Yacht with personalized amenities
Personalized guided safari experience
Chalet in a premium ski resort
Luxury treehouse accommodation
Superyacht with a helipad and submarine
Food and Beverages
Luxury champagne (e.g., Dom Pérignon)
Rare and aged wines and spirits (e.g., limited edition single malt whiskeys like Macallan, Lagavulin, etc.)
Gourmet dining experiences
Rare specialty ingredients (e.g., Saffron, Caviar, etc.)
Private chefs for in-home fine dining
Exclusive memberships to gourmet food and wine clubs
Gourmet chocolate and dessert subscription
Luxury tea and coffee collections
Truffle hunting and dining experience
Personalized wine and cheese tastings with experts
Art and Collectibles
First edition rare book collection
Museum-quality antique furniture
Investment-grade collectible toys and figurines
Historic artifacts from famous events
Rare coin collection
Original handwritten manuscripts
Vintage movie posters and memorabilia
Commission a custom portrait from a renowned artist
Collectible stamps and postal history items
Ownership of original comic book art
Beauty and Wellness
Spa retreats and wellness vacations
High-end skincare and beauty products
Personalized fitness and wellness programs
Exclusive memberships to luxury spas and wellness centers
Bespoke fragrances crafted by master perfumers
Diamond-infused beauty treatments
Private yoga and meditation sessions
Personal trainers and nutritionists
Access to cutting-edge medical rejuvenation treatments
Entertainment and Leisure
Private concert by a world-renowned musician
VIP access to major award shows, movie premieres, and red carpet events
Ownership of a professional sports franchise
Exclusive front-row seats at major sporting events
Personalized celebrity meet-and-greet experiences
Rent out an entire amusement park for a day
Private art and music appreciation lessons
Luxury gaming room with high-end equipment
Membership at exclusive country and golf clubs
High-stakes private poker tournaments
Jewelry
Exquisite gemstone jewelry (e.g., emerald, ruby, sapphire)
High-quality pearls and rare stones
Custom-designed engagement and wedding rings
Bespoke jewelry pieces crafted to individual specifications
Designer jewelry (e.g., Bulgari, Tiffany & Co.)
Luxury watch winders and display cases
Investment-grade colored diamonds
Historical and royal jewelry reproductions
Aviation and Space
Space tourism experiences
Exclusive access to aviation events and airshows
Personalized aviation-themed artworks and decor
Vintage and restored aircraft collection
Custom private hangars and aviation facilities
VIP memberships to aviation clubs and lounges
Luxury aviation-inspired timepieces
Finance and Investments
Private equity and venture capital investments
Ownership of historic or iconic real estate properties
Why Do People Spend Money on Luxury Products?
Do you wonder why some folks shell out big bucks for luxury items? It's not just about having a pricey possession; there's a whole psychology behind it that makes these splurges so darn appealing.
Let's take a look into the reasons why people, like you and me, are drawn to the world of luxury products:
Status and Prestige: Who doesn't want a slice of that social recognition pie? Luxury items often come with a reputation that signals success and status. It's like wearing a badge that says, "Yes, I've made it."
Quality and Craftsmanship: Sometimes, quality matters more than quantity. Luxury goods are often meticulously crafted using top-notch materials and impeccable attention to detail. They're like the Ferraris of fashion and the Patek Philippes of timepieces – built to impress and endure.
Unique Expression: We all want to stand out in a crowd, right? Luxury items offer a chance to express individuality. That one-of-a-kind designer handbag or custom-made suit becomes an extension of your personality.
Exclusivity: Limited editions, anyone? The exclusivity factor is like a magnet for those who want something that's not available to just anyone. When you own a rare piece, it feels like being part of an exclusive club.
Emotional Connection: Believe it or not, many luxury purchases are driven by emotions. A luxury item might remind you of a special moment, or it could be a reward for hard-earned achievements. These items aren't just possessions; they're cherished memories.
Self-Indulgence: Sometimes, you just want to treat yourself. Buying a luxury item is a form of pampering – a way of saying, "I deserve this." It's like a little slice of happiness you can carry around.
Investment and Legacy: Luxury items often hold their value or even appreciate over time. Some people see them as investments, like owning a piece of art. And, it's also a way to leave behind a stylish legacy for generations to come.
Social Influence: Trends and influencers play a role too. When celebrities rock those designer shoes or watches, it's hard not to feel the pull. Luxury products often ride the waves of what's "in."
Final Thoughts
So, there you have it – the top 100 luxury things and experiences from around the world. Pretty cool, huh? We've journeyed through fast glitzy cars to impeccable fancy watches, and everything in between.
And you know what's awesome? It's not just about owning these things – it's about the excitement they bring to our lives.
As we wrap things up, remember this: luxury isn't just about being flashy. It's about loving the little moments that these things give us. Like the feeling of being on top of the world in a plush jet or the sheer joy of wearing a piece of art as jewelry.
So, when you think about these luxury items, think beyond their price tags. Think about the experiences and memories they gift you. Because life's not just about having things – it's about enjoying them to the fullest.
Are there any other luxury items or experiences that I might have missed on this list? Or maybe some luxury products that you own and are a proud owner of? Let me know in the comments below, I'd love to hear your thoughts!