Are you looking for lucrative food business ideas? Look no further!
In this article, I've curated a list of the top easy food to sell, perfect for concession stands, restaurants, bars, and various other venues. Whether you're a seasoned entrepreneur or just starting out, these food options are ideal for beginners.
With their straightforward preparation and high demand, selling these easy foods is a recipe for success. Get ready to make good money with these hassle-free and profitable food items.
List of the Best Easy Food to Sell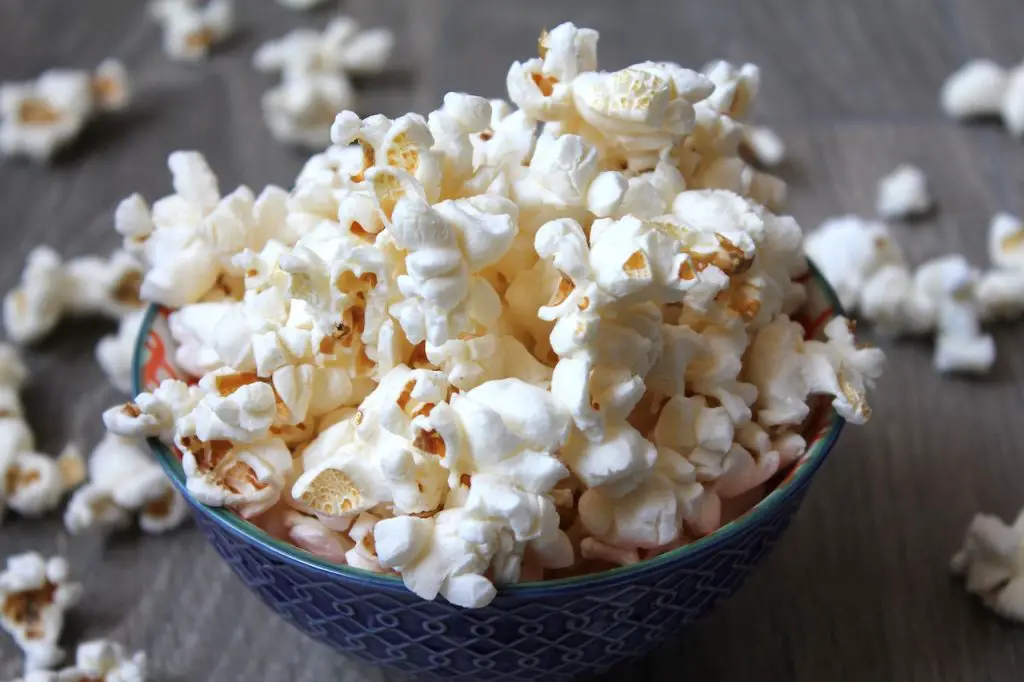 Here's a list of the top easy foods, snacks, and drinks to sell:
Cupcakes – These bite-sized cakes are easy to sell due to their portable nature and a wide variety of flavors and decorations.
Popcorn – A classic and affordable snack that appeals to all ages, making it a hot favorite at events, movie theaters, and snack bars.
Brownies – Rich and chocolatey, brownies are a popular treat that can be sold individually or in batches for special occasions.
Hot dogs – Quick and convenient, hot dogs are easy to sell from food carts, concession stands, and at sporting events.
Pizza slices – A universally loved food, selling pizza by the slice is a convenient and profitable option.
Soft pretzels – With their enticing aroma and soft texture, pretzels are hot-selling items at fairs, carnivals, and stadiums.
Smoothies – Refreshing and customizable, smoothies are popular among health-conscious customers and can be sold at juice bars or cafes.
Tacos – Versatile and portable, tacos can be offered with a variety of fillings and toppings.
French fries – Crispy and addictive, french fries are a staple snack that can be sold alongside burgers or as a standalone item.
Ice cream cones – A classic dessert that appeals to all ages, selling ice cream cones is an easy way to satisfy customers' sweet cravings.
Burgers – Juicy and satisfying, burgers are one of the most popular and profitable food options to be sold as a quick and delicious meal.
Quesadillas – With their gooey cheese and tasty fillings, quesadillas are easy to sell as a handheld snack or meal option.
Donuts – A breakfast favorite, donuts can be sold at bakeries, coffee shops, and food stalls.
Nachos – Loaded with toppings, nachos are a crowd-pleasing snack that is extremely popular at sports events, movie theaters, and food trucks.
Fried chicken – Crispy and flavorful, fried chicken is a comfort food favorite that can be sold as individual pieces or as full meals.
Sushi rolls – Sushi rolls offer a fresh and convenient option for sushi lovers.
Muffins – Available in various flavors, muffins can be homemade and sold as grab-and-go breakfast or snack items.
Fruit skewers – Colorful and healthy, fruit skewers are easy to sell at events, parties, or as refreshing snacks.
Grilled cheese sandwiches – A classic comfort food, grilled cheese sandwiches appeal to both kids and adults.
Burritos – Burritos are a satisfying and portable option that can be sold with a variety of fillings.
Pancakes – Fluffy and versatile, pancakes are a breakfast staple that can be sold with different toppings and flavors.
Fried rice – A flavorful and filling dish, fried rice is an easy, quick, and affordable option.
Falafel – These crispy vegetarian balls or patties are a popular street food option.
Fried calamari – With their crispy texture and savory taste, fried calamari rings are easy to sell as a delicious appetizer or snack.
Empanadas – These savory turnovers are popular and easily sold due to their handheld nature and the variety of fillings available.
Churros – Deep-fried dough pastries coated in sugar are a sweet delight that can be sold as a standalone treat or paired with dipping sauces.
Sausage rolls – Sausage rolls are a savory and satisfying snack, popular at bakeries and food stalls.
Bagels – Versatile and customizable, bagels are great breakfast or lunch options with a variety of spreads and fillings.
Chicken wings – With their delicious flavors and finger-licking goodness, chicken wings are a popular snack option at sports bars, restaurants, and food trucks.
Samosas – These crispy pastries filled with savory ingredients are easy to sell as a popular snack or appetizer.
Yogurt parfaits – Healthy and appealing, yogurt parfaits are a nutritious breakfast or snack option.
Croissants – Buttery and flaky, croissants are a versatile pastry that can be sold plain or filled with various sweet or savory fillings.
Spring rolls – With their fresh and crunchy texture, spring rolls are a light and flavorful snack item.
Tacos al pastor – Tacos al pastor, with marinated and spit-roasted pork, are a fast-moving item due to their delicious flavors and Mexican street food appeal.
Pita chips with hummus – Pita chips paired with creamy hummus are a healthy and satisfying snack option.
Fried plantains – Sweet and crispy, fried plantains are a popular side dish or snack in Latin American cuisine.
Coffee – A beloved caffeinated beverage, coffee is easy to make and sell due to its consistent demand, simple preparation process, and the ability to offer various customizable options to cater to different tastes and preferences.
Noodles – Noodles, whether in the form of Asian ramen or Italian pasta, are easy to make and they provide a versatile and quick meal option that can be prepared with a variety of flavors and ingredients, appealing to customers looking for a convenient and satisfying dish.
Nuts – Nuts, such as almonds, cashews, and peanuts, are easily sold as a popular and healthy snack choice, requiring minimal preparation and offering a portable and nutritious option for customers on the go.
Dumplings – Whether steamed or fried, Dumplings are a great option due to their universal appeal, versatility in fillings (such as meat or vegetables), and the ability to be served as a snack, appetizer, or even a main course, making them a crowd-pleasing choice.
Tart – With their buttery crust and various sweet or savory fillings, Tarts provide a yummy and visually appealing dessert option that can be easily customized with different fruits, custards, or vegetables, catering to different preferences and occasions.
Calzone – Calzones, with their folded pizza dough filled with cheese, sauce, and various toppings, offer a convenient and portable meal option that combines the flavors of pizza with a handheld format, appealing to customers seeking a satisfying and hearty Italian-inspired dish.
Chicken nuggets – A favorite among kids and adults alike, chicken nuggets are a convenient and tasty option.
Onion rings – With their crispy coating and savory flavor, onion rings are a popular side dish or snack item.
Tiramisu – A classic Italian dessert, tiramisu is a decadent and indulgent treat.
Milkshakes – Creamy and customizable, milkshakes are very popular items to be sold, especially during hot weather, offering a refreshing and indulgent beverage option.
Pretzel bites – Bite-sized and addictive, pretzel bites are easy snack items, served with dips like cheese or mustard.
Chicken satay – Skewered and grilled chicken satay is a flavorful and popular choice in Southeast Asian cuisine.
Baklava – With its flaky layers and sweet honey and nut filling, baklava is popular as a delectable dessert option.
Sausage on a stick – Sausages served on a stick are a great snack item sold at fairs, carnivals, and outdoor events, providing a convenient and portable snack.
Cinnamon rolls – Sweet and aromatic, cinnamon rolls are a delightful and delicious breakfast or dessert option.
Tostones – Tostones, fried and smashed green plantains, are a popular side dish or snack in Latin American and Caribbean cuisines.
Caramel apples – Caramel-coated apples are easy to sell, especially during fall or Halloween, offering a festive and indulgent treat.
Fried dough – Whether sold as funnel cakes, beignets, or elephant ears, fried dough is a favorite fair and carnival food.
Cheesecake – Creamy and rich, cheesecake is a dessert that can be sold in various flavors and sizes, appealing to dessert lovers.
Gourmet sandwiches – Gourmet sandwiches with premium ingredients and unique flavor combinations are a higher-end option for lunch or special occasions.
Fajitas – Sizzling and flavorful, fajitas are an enticing and customizable Mexican dish.
Garlic bread – Garlic bread is easy to make and sell, with its aromatic and buttery flavors complementing various meals or serving as a standalone appetizer.
Fruit smoothie bowls – Healthy and Instagram-worthy, fruit smoothie bowls are a nutritious and visually appealing breakfast or snack choice.
Cannoli – Traditional Italian cannoli filled with sweet ricotta cream are a beloved dessert option.
Fish tacos – Fish tacos, with their crispy fish fillets and flavorful toppings, are a popular and refreshing seafood option.
Fruit salad cups – Fresh and refreshing, fruit salad cups are a healthy and convenient snack or dessert option.
Chicken teriyaki skewers – Grilled chicken teriyaki skewers are a flavorful and popular choice in Japanese cuisine.
Cheese platters – Cheese platters with a variety of cheeses, crackers, and accompaniments are easy to sell for gatherings, parties, or wine bars.
Falafel wraps – Falafel wraps filled with crispy falafel balls, vegetables, and sauces are a satisfying and vegetarian-friendly option.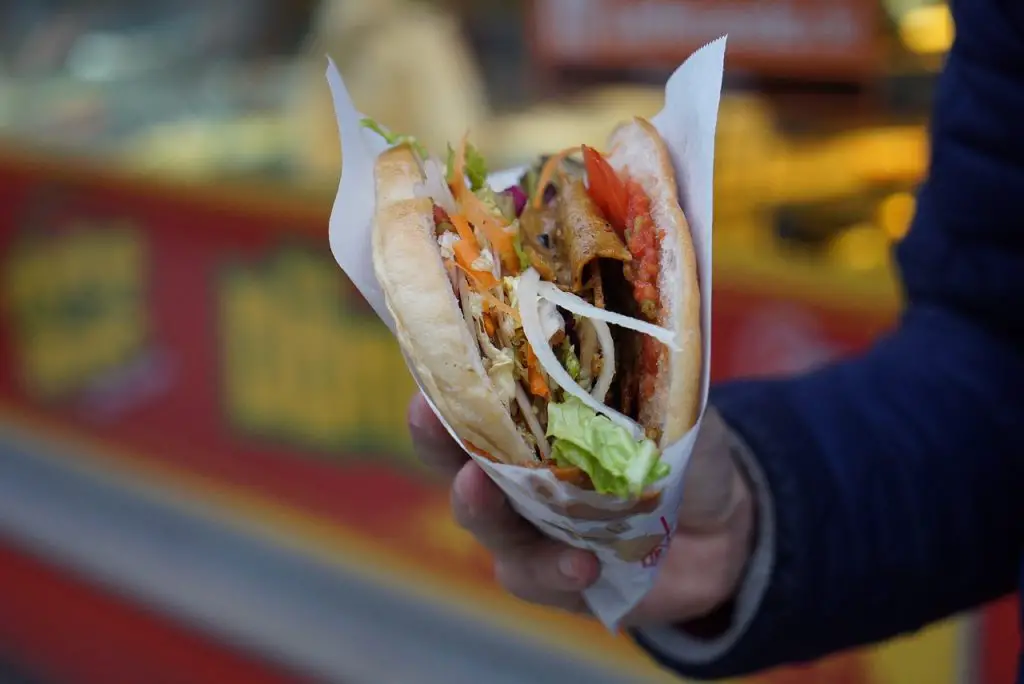 Doner kebabs – Doner kebabs, with their seasoned meat, vegetables, and sauces wrapped in flatbread, are easy to make and sell, attracting customers with their savory and satisfying flavors.
Hot chocolate – Warm and comforting, hot chocolate is very convenient to make and sell, particularly in colder months or during festive seasons.
Chicken shawarma – Marinated and grilled chicken shawarma is a flavorful choice from Middle Eastern cuisine.
Fried mozzarella sticks – With their gooey cheese filling and crispy coating, fried mozzarella sticks are a crowd-pleasing appetizer or snack.
Lemonade – A classic and refreshing beverage, lemonade is one of the most easiest beverage options to prepare with high profit margins, especially during warm weather or outdoor events.
Fried calamari – Crispy and savory, fried calamari rings are as a popular seafood appetizer.
Bruschetta – A toasted bread topped with tomatoes, garlic, and basil, Bruschetta is a fantastic option as a flavorful and versatile appetizer.
Caesar salad – A classic salad with crisp lettuce, Parmesan cheese, croutons, and Caesar dressing, Caesar salad is a refreshing option that you can sell.
Fruit popsicles – Made with fresh fruits, fruit popsicles are a refreshing and healthier alternative to traditional ice cream.
Gyros – Gyros, with their flavorful meat, tzatziki sauce, and vegetables wrapped in pita bread, are a popular Greek street food choice.
Beef sliders – Mini beef sliders can be sold as a bite-sized version of the classic burger, offering a tasty and convenient option for customers.
Chicken quesadillas – Chicken quesadillas, with their cheesy and flavorful fillings, are a popular Tex-Mex dish.
Garden salad – A fresh and healthy option, garden salads are easy to sell as a light and customizable choice for health-conscious customers.
Fried shrimp – Crispy and delicious, fried shrimp is an extremely popular seafood option, either as an appetizer or main dish.
Focaccia – Soft and flavorful, focaccia bread is a versatile option for sandwiches, dips, or as a standalone snack.
Stuffed mushrooms – Stuffed mushrooms filled with savory fillings like cheese, breadcrumbs, and herbs are sold as a tasty and elegant appetizer.
Scones – Buttery and crumbly, scones are easy to make and sell, particularly as a breakfast or tea-time treat.
Cotton candy – Light and fluffy, cotton candy is easy to spin and sell, appealing to customers with its nostalgic and whimsical charm.
Crepes – Thin and versatile, crepes can be filled with sweet or savory fillings, making them a super delicious option.
Stuffed bell peppers – Stuffed bell peppers filled with rice, meat, and vegetables offer a flavorful and visually appealing meal option.
Related: 30+ Best Snacks, Food & Drinks to Sell at School
Conclusion
These easy-to-sell food options offer a range of flavors, textures, and cultural influences, making them appealing to a wide customer base.
Whether you're considering starting a food business or looking for ideas for a food stall or event, this list provides a diverse selection of popular and convenient foods that are easy to make, can help you generate good sales, and satisfy hungry customers.
Are there any other easy food items or drinks that you know of that make good sales? Or maybe you're already running a successful food business and have tips to share? Please let me know in the comments below, I'd love to hear from you!