Are you looking for ideas for a concession stand that truly wows your customers? This can be a thrilling yet challenging task. You want to offer a well-curated selection of delicious treats and snacks that will keep everyone happy and coming back for more.
Well, look no further because I've got you covered. In this article, I'll give you an extensive list of the best concession stand ideas that will take your event to the next level.
Whether you're setting up a concession stand at a sports game, a fair, or a community gathering, these delicious options will leave your customers' taste buds tingling for sure! So, let's dive right into the list of the top-selling concession stand foods and snacks!
Best Concession Stand Ideas
Snacks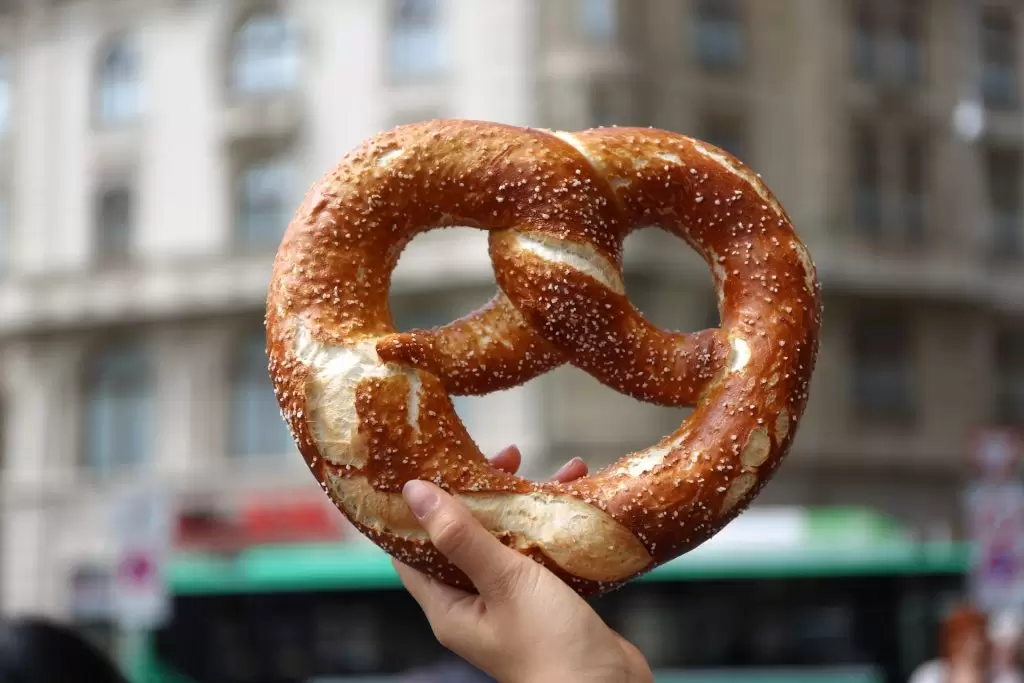 Popcorn – Classic movie theater snack, available in various flavors like salted, butter, caramel, etc.
Pretzels – Soft and chewy baked dough twisted into a knot, served with mustard or cheese.
Nachos – Crispy tortilla chips topped with cheese, jalapeños, salsa, and sour cream.
Hot Dogs – Grilled sausages served in a bun with condiments like ketchup, mustard, and relish. One of the best-selling concession stand food items!
French Fries – Crispy deep-fried potato sticks, served with ketchup or other dipping sauces.
Soft Pretzel Bites – Bite-sized pieces of pretzels, perfect for snacking on the go.
Cheese Sticks – Breaded and deep-fried sticks of melted cheese, served with marinara sauce.
Cotton Candy – Fluffy spun sugar on a stick, available in a variety of vibrant colors.
Chicken Wings – Spicy or BBQ-flavored chicken wings, perfect for finger-licking enjoyment.
Bagged Chips – Grab-and-go bags of crispy and savory potato chips, satisfying snack cravings.
Mini Tacos – Bite-sized tacos filled with seasoned meat, cheese, and salsa.
Onion Rings – Sliced onions dipped in batter and deep-fried until crispy.
Beef Jerky – Flavorful and protein-packed dried meat strips, offering a savory and satisfying snack.
Soft Serve Ice Cream – Creamy and smooth ice cream served in cones or cups.
Sliced Watermelon – Refreshing slices of juicy watermelon, ideal for hot summer days.
Mini Sliders – Bite-sized burgers with various toppings, perfect for a quick snack.
Mozzarella Sticks – Breaded and deep-fried sticks of melted mozzarella cheese.
Donuts – Sweet, fried dough treats available in various flavors and toppings.
Loaded Nacho Fries – French fries topped with nacho toppings like cheese, beef, and salsa.
Frozen Yogurt – Creamy and tangy frozen yogurt available in different flavors.
Mini Corn Dogs – Bite-sized hot dogs coated in cornmeal batter and deep-fried.
Fried Pickles – Tangy pickle slices breaded and deep-fried until crispy.
Granola Bars – Wholesome and portable bars packed with nuts, seeds, and dried fruits, perfect for a quick energy boost.
Tater Tots – Crispy fried potato nuggets, served with ketchup or dipping sauces.
Garlic Parmesan Fries – French fries tossed with garlic, Parmesan cheese, and herbs.
Loaded Potato Skins – Baked potato skins topped with cheese, bacon, and sour cream.
Fried Mozzarella Balls – Bite-sized mozzarella balls breaded and deep-fried until golden and gooey.
Jalapeño Poppers – Spicy jalapeño peppers stuffed with cream cheese or cheddar cheese, breaded and fried.
Doughnut Holes – Small, bite-sized doughnuts, often coated in powdered sugar or cinnamon sugar.
Garlic Knots – Knot-shaped rolls brushed with garlic butter and sprinkled with herbs.
Fried Calamari – Tender and crispy breaded calamari rings, often served with marinara sauce.
Beverages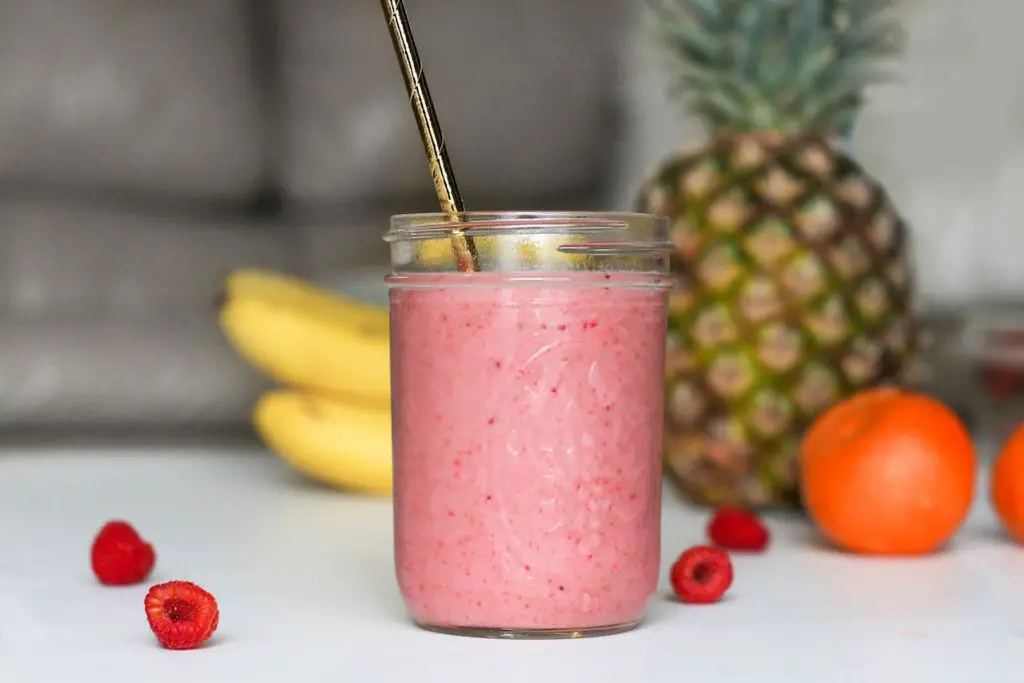 Soda – Carbonated soft drinks available in various flavors.
Bottled Water – Chilled bottled water to quench your thirst.
Iced Tea – Refreshing tea served over ice, with optional flavors like lemon or peach.
Lemonade – Classic tangy and sweet beverage made from fresh lemons and sugar.
Coffee – A variety of hot coffee drinks, including lattes, cappuccinos, and espressos.
Hot Chocolate – Rich and creamy chocolate drink topped with whipped cream.
Fruit Smoothies – Blended fruit beverages available in different flavors like strawberry, mango, and banana.
Slushies – Frozen drinks with crushed ice and flavored syrups in vibrant colors.
Iced Coffee – Chilled coffee served over ice, with optional flavors and sweeteners.
Milkshakes – Thick and creamy shakes made with ice cream and various flavors.
Fruit Juices – Freshly squeezed juices from fruits like oranges, apples, and pineapples.
Energy Drinks – High-energy beverages designed to boost stamina and focus.
Hot Tea – A variety of hot tea flavors, including herbal, green, and black teas.
Smoothie Bowls – Thick smoothies served in bowls and topped with fresh fruits and granola. One of the more healthy concession stand food ideas.
Fruit Punch – Refreshing mixed fruit drink, often served chilled.
Iced Tea – Refreshing and chilled beverage made from brewed tea leaves, served over ice for a cool and revitalizing sip.
Root Beer Float – Classic combination of root beer and vanilla ice cream.
Fruit Lemonade – Freshly squeezed lemonade with added fruit flavors like strawberry, raspberry, or mango.
Iced Matcha Latte – Chilled latte made with matcha green tea powder and milk.
Sparkling Water – Carbonated water available in different flavors like lemon, lime, or berry.
Bubble Tea – Taiwanese tea-based drink with chewy tapioca pearls, available in various flavors.
Italian Soda – Sparkling water mixed with flavored syrup and often topped with cream.
Iced Caramel Macchiato – Chilled espresso-based drink with caramel syrup and milk.
Related: Best Food Vendor Ideas for Events and Festivals
Main Courses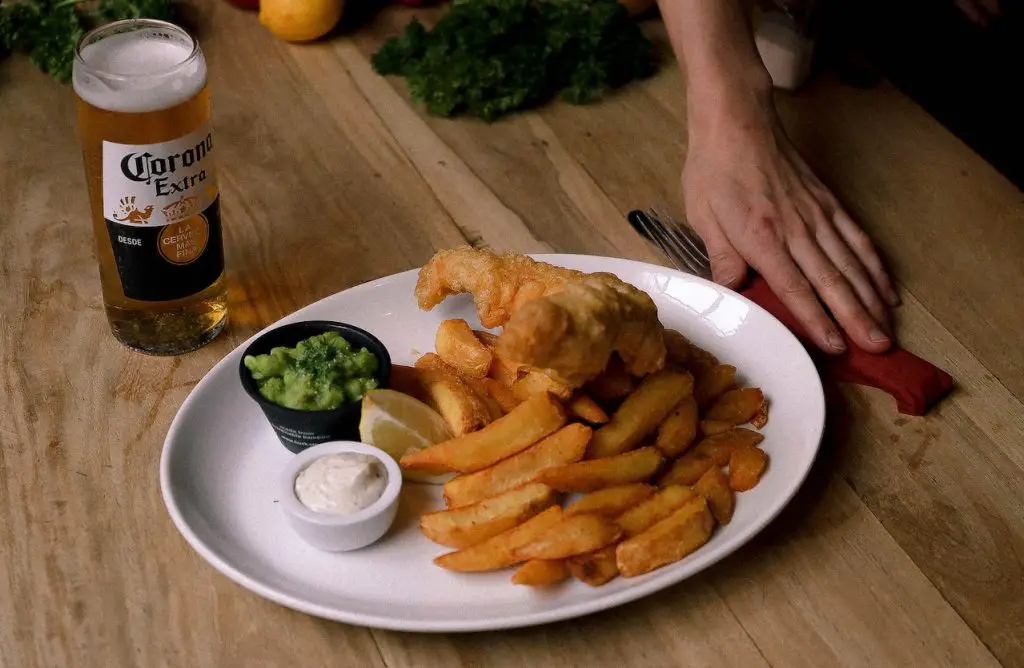 Cheeseburger – Classic burger topped with cheese, lettuce, tomato, and condiments. Another concession stand favorite!
Chicken Tenders – Crispy breaded chicken strips, served with dipping sauces.
Grilled Cheese Sandwich – Melted cheese sandwiched between two buttered slices of bread.
BBQ Ribs – Tender and flavorful ribs slathered in barbecue sauce.
Pizza Slices – Thin crust pizza topped with cheese and various toppings like pepperoni or veggies.
Fish and Chips – Deep-fried fish fillets served with crispy fries.
Loaded Fries – French fries topped with cheese, bacon, sour cream, and other toppings.
Tacos – Soft or hard shell tacos filled with seasoned meat, cheese, and toppings.
Chicken Quesadilla – Grilled tortilla filled with chicken, cheese, and other ingredients.
Gyros – Greek wraps filled with thinly sliced meat, tzatziki sauce, and veggies.
Sausage and Peppers – Grilled sausages served with sautéed peppers and onions.
Burritos – Large tortilla filled with rice, beans, meat, cheese, and salsa.
Beef Kebabs – Skewered and grilled chunks of marinated beef, served with vegetables.
Fried Chicken Sandwich – Crispy fried chicken served on a bun with lettuce, pickles, and sauce.
Loaded Nachos – Nachos topped with various ingredients like beef, cheese, beans, and guacamole. Another great performer at concession stands!
Falafel Wrap – Middle Eastern wrap filled with falafel, hummus, vegetables, and tahini sauce.
Pulled Pork Sandwich – Slow-cooked and tender pulled pork served on a bun with barbecue sauce.
Sushi Rolls – Japanese rice and seafood rolls, available in various fillings.
Stuffed Pretzel Dogs – Soft pretzel wrapped around a hot dog, baked until golden and delicious.
Chicken Shawarma – Grilled marinated chicken served in a pita with garlic sauce and vegetables.
Loaded Baked Potatoes – Baked potatoes topped with cheese, bacon, sour cream, and chives.
Beef Sliders – Mini beef burgers served on soft buns with various toppings.
Mac and Cheese Bites – Bite-sized macaroni and cheese balls, breaded and deep-fried.
Steak and Cheese Sandwich – Thinly sliced steak with melted cheese on a roll.
Fish Tacos – Soft tortillas filled with fried or grilled fish, cabbage slaw, and tangy sauce.
Chicken Gyro – Grilled chicken wrapped in pita bread with tzatziki sauce and veggies.
Loaded Chili Dogs – Hot dogs topped with chili, cheese, onions, and mustard.
Veggie Burger – Plant-based burger patty served on a bun with lettuce, tomato, and condiments.
Teriyaki Chicken Skewers – Grilled chicken skewers glazed with sweet and savory teriyaki sauce.
Cajun Shrimp Po' Boy – Sandwich filled with spicy Cajun seasoned shrimp, lettuce, tomato, and remoulade sauce.
Fajita Quesadilla – Grilled tortilla filled with fajita-style seasoned meat, peppers, onions, and cheese.
Banh Mi Sandwich – Vietnamese sandwich with French-inspired baguette filled with pickled vegetables, cilantro, and your choice of protein.
Greek Salad Wrap – Fresh and crisp Greek salad wrapped in a tortilla with feta cheese and tzatziki sauce.
Jerk Chicken Wrap – Grilled jerk-seasoned chicken wrapped in a tortilla with lettuce, tomato, and a tangy sauce.
Vegetable Spring Rolls – Light and crispy spring rolls filled with a medley of vegetables, served with dipping sauce.
Desserts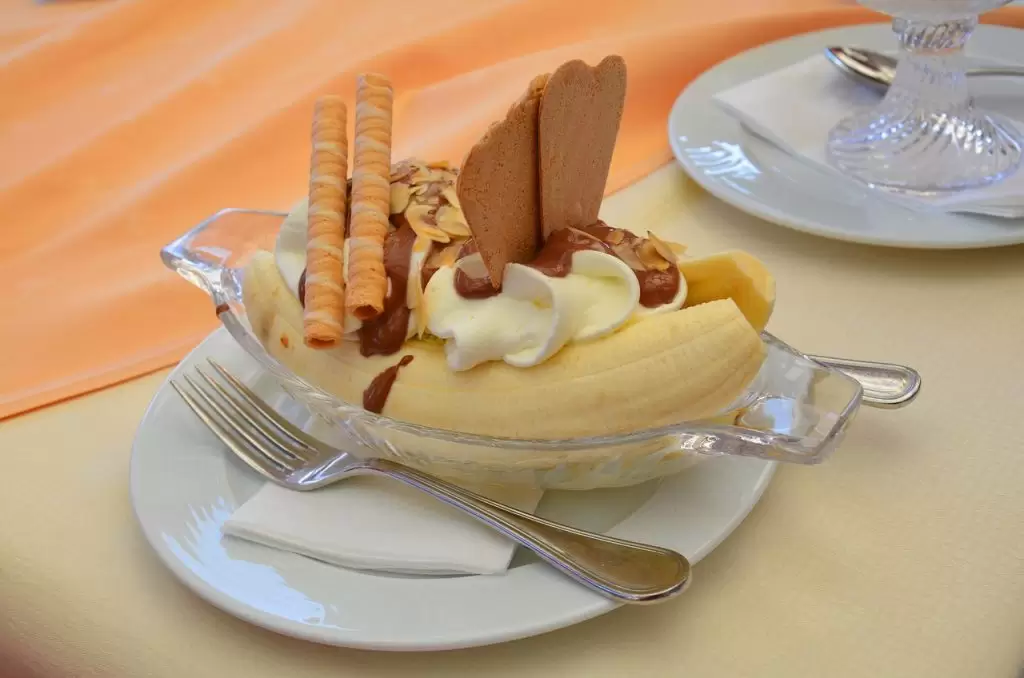 Ice Cream Sundae – Scoops of ice cream topped with various syrups, whipped cream, and sprinkles.
Brownies – Rich and fudgy chocolate squares, often served warm with ice cream.
Caramel Apples – Apples coated in caramel and sometimes dipped in nuts or chocolate.
Chocolate Chip Cookies – Classic cookies filled with chocolate chips and baked to perfection.
Cupcakes – Individual-sized cakes with various flavors and frostings.
Cotton Candy Ice Cream Cone – Soft serve ice cream cone topped with a cloud of cotton candy.
Fried Oreos – Oreos dipped in batter and deep-fried until crispy and golden.
Churro Ice Cream Sandwich – Ice cream sandwiched between two churro halves.
Candy Bars – Assorted candy bars, providing a quick and sweet treat for customers.
Cheesecake – Rich and creamy dessert made with cream cheese, served in various flavors.
Fruit Parfait – Layers of yogurt, granola, and fresh fruits in a cup or bowl.
Peanut Butter Cups – Chocolate cups filled with peanut butter, a sweet and savory treat.
Funnel Cake – Deep-fried dough sprinkled with powdered sugar and often served with fruit or ice cream.
Gelato – Italian-style ice cream with intense flavors and a creamy texture.
Apple Pie – Classic pie filled with spiced apples and baked until golden and bubbly.
Milkshake Float – A combination of a milkshake and soda, creating a fizzy, creamy delight.
Cake Pops – Bite-sized cake balls on a stick, coated in chocolate or candy melts.
Fried Dough – Fluffy and fried dough topped with powdered sugar or cinnamon sugar.
Soft Serve Cone – Swirls of soft-serve ice cream served in a crispy cone.
Pecan Pie – Pie filled with a rich and gooey mixture of pecans and sweet syrup.
Banana Split – A classic dessert featuring a split banana topped with ice cream, sauces, and toppings.
Fruit Salad – Assortment of fresh fruits chopped and mixed together for a refreshing treat.
Mochi Ice Cream – Japanese dessert of small balls of ice cream wrapped in a sweet rice dough.
Cinnamon Sugar Donuts – Donuts coated in cinnamon sugar for a warm and comforting treat.
Chocolate Covered Strawberries – Fresh strawberries dipped in melted chocolate.
Churros – Fried dough pastry dusted with cinnamon sugar, often served with chocolate sauce.
Mini Cheesecake Bites – Individually portioned bite-sized cheesecakes in various flavors and toppings.
S'mores – Classic campfire treat with roasted marshmallows and chocolate sandwiched between graham crackers.
Fried Ice Cream – Ice cream coated in a crispy shell and quickly deep-fried for a warm and cold contrast.
Chocolate Dipped Pretzels – Pretzel rods or twists dipped in melted chocolate and optionally topped with nuts or sprinkles.
Pineapple Upside-Down Cake – Moist cake topped with caramelized pineapple slices and a cherry on top.
Coconut Macaroons – Chewy and sweet cookies made with shredded coconut.
Related: Best Snacks, Food & Drinks to Sell at School
Tips to Set up a Successful Concession Stand Business
Market Research: Conduct thorough market research to identify your target audience, competition, and popular trends in the industry. Understanding the demands and preferences of your potential customers will help you tailor your menu and offerings effectively.
Choose the Right Location: Selecting the right location is crucial for the success of your concession stand. Look for high-traffic areas such as parks, stadiums, festivals, or busy street corners where you can attract a large number of potential customers.
Create an Appealing Menu: Craft a menu that offers a diverse range of delicious and popular items. Consider the preferences of your target audience and offer a mix of classic favorites and unique specialties to stand out from the competition.
Obtain the Necessary Permits and Licenses: Research and obtain all the required permits, licenses, and certifications needed to operate a concession stand in your area. This may include health permits, food handling certifications, and business licenses. Compliance with local regulations is essential for a smooth and legal operation.
Invest in Quality Equipment: Invest in reliable and efficient equipment such as grills, fryers, refrigerators, and food storage facilities. Make sure to prioritize safety and hygiene when selecting equipment.
Develop Efficient Operations: Streamline your operations by establishing effective processes for food preparation, inventory management, and customer service. Train your staff to maintain consistency in quality, speed, and professionalism.
Promote Your Concession Stand: Utilize various marketing strategies to promote your business. Leverage social media platforms, create a visually appealing website or online presence, collaborate with event organizers, and offer promotional deals or discounts to attract customers.
Provide Excellent Customer Service: Focus on providing exceptional customer service to build a loyal customer base. Ensure your staff is friendly, attentive, and knowledgeable about your products. Engage with your customers, gather feedback, and make improvements based on their suggestions.
Maintain Hygiene and Food Safety: Prioritize cleanliness, hygiene, and food safety standards at all times. Adhere to proper food handling procedures, regularly sanitize your equipment and surfaces, and store and handle ingredients correctly to ensure the health and satisfaction of your customers.
Monitor and Adapt: Continuously monitor your performance, sales, and customer feedback. Stay updated with industry trends and adapt your menu and operations accordingly. Flexibility and willingness to make adjustments are key to long-term success in the concession stand business.
Conclusion
So there you have it! We've explored an exciting lineup of the best concession stand ideas that are sure to make your next event a mega hit.
From classic favorites like hot dogs and nachos to tantalizing treats like funnel cakes and caramel apples, there's something to satisfy every craving. Don't be afraid to get creative and put your own twist on these ideas to make them uniquely yours.
So go ahead, stock up on supplies, gather your team, and get ready to impress your guests with an unforgettable culinary experience at your concession stand. I wish you all the best!