Are you looking at making some extra cash by selling snacks and food items to school students? Are you a student yourself trying to make some side money as a kid or a teenager?
Or maybe you're a vendor who would like to sell things that school students love to gorge on? Then you're at the right place!
In this article, I'll give you a comprehensive list of all the best snacks, foods, and drinks that you can sell at school to make good money.
You can also sell the items listed in this article during a school's special occasions like –
School Market Days
School Fairs
Fundraisers
Carnivals
and more occasions specific to your local schools
You can kickstart your business by selling smaller items that don't require a lot of capital. And once you start gaining some momentum and become popular with the students, you can expand your business by including more items mentioned below and even hiring more people to help out.
There are a few ways of selling food and snack items to school students. You can either sell from your school bag/locker or rent space for your products in a vending machine (if the school has any) or you could simply sell in the school canteen (depending on permissions).
One of the biggest advantages of starting a food business in school is that it does not require huge startup capital. You just need to invest in good quality food products for the kids and maybe some cooking and storage equipment.
Also, keep in mind that lunchtime and post-school hours are going to be your peak business hours with loads of hungry children all around. Offer them the right set of snacks and they will become your loyal customers giving you recurring business for a long time!
And not just kids, most of the snacks and foods mentioned in this article are equally loved by adults as well.
Disclaimer: Please check with your local school authorities for the required permissions and/or licenses that you may need to acquire before you are allowed to sell on school campus (or outside of it). Make sure that you abide by their rules and are in no violation of them.
Best Snacks & Food to Sell at School
1. Cup Noodles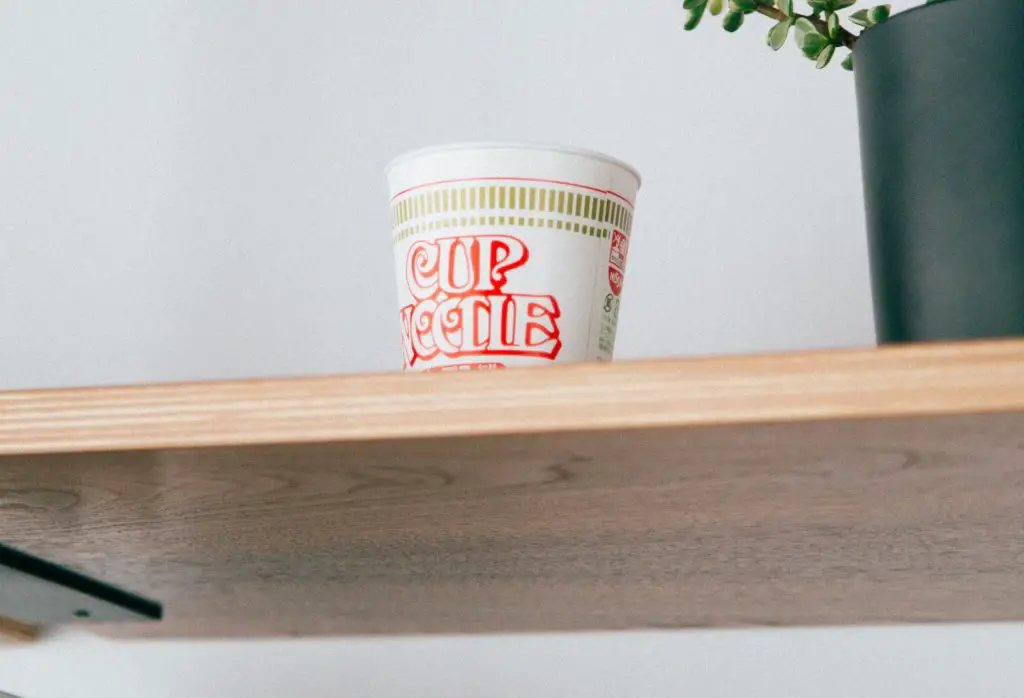 Possibly one of the easiest food items that you can sell at school. They are a great quick snack and have a long shelf life. Kids absolutely love them!
Cup noodles are also super easy to prepare and all that you need is water. You can stock up all the different types and flavors to keep things fresh for the kids.
2. Popcorn
Unlike common perception, popcorn is a healthy and nutritious whole grain. It is NOT a junk food, unless you top it up with loads of unhealthy toppings.
A tiny amount of butter and maybe a drizzle of parmesan cheese, and you have a winner! All you need is a popcorn machine or figure out a way to DIY your popcorn and you will be ready to offer some yummy popcorn to the students.
Selling popcorn has very high margins as well since the ingredients needed are quite cheap.
3. Fries & Chips
Kids love salty potato snacks, especially chips, crisps, and fries. You can serve packaged chips or cook them fresh for your young customers.
These can be baked (to keep things healthy) or even fried. You can also offer a variety of dips to go with the chips as well.
4. Pretzels
Soft bready goodness that kids love! Pretzels are a delicious snack and don't need a lot of prep work either.
You can either buy the readymade ones and sell them or you can prepare your own pretzels. Plus they are a lot of fun to make!
5. Pizza
It's a universal fact that most children absolutely love pizza. It is the perfect food item to sell at school.
You can either sell whole pizzas or you could sell them by the slice for students looking for a quick bite.
6. Burger & Hot Dogs
Another classic! You can never go wrong with burgers or hot dogs when it comes to hungry children. They are easy to prepare and have good profit margins.
7. Sandwiches
Fast-moving food items to sell at schools! It is one of the best homemade snack options and you can offer a selection of sandwiches to the students..
Package your sandwiches better than the competition. Include a napkin, some ketchup, maybe a toothpick and anything else that will make you stand apart. This will have kids flocking to you before you even know it!
8. Tacos & Burritos
Star items from Mexican cuisine that everyone loves! They can be stored in freezers and hence, you can get these pre-made and sell them.
9. Nachos
Nachos are fried or baked tortilla chips that are served with melted cheese and other delicious toppings. What's there not to like? Especially popular with kids!
10. Eggs
Eggs are incredibly nutritious and can be served in many forms like scrambled, omelets, hard-boiled, fried, etc. They are high in quality proteins and many other nutrients.
Eggs preparations can also be easy and cheap snacks to make and can give you great profits.
11. Candies
There are pretty much unlimited options available for candies that you can offer to sell to school students. You can stock up on all the popular ones like Skittles, M&Ms, Sour Punks, etc.
Definitely some of the fastest moving items!
12. Chocolate Bars
Mars, Snickers, Kit-Kat, Twix, the options are endless here too! Kids are always looking for a quick treat during lunchtime and chocolate bars offer the perfect grub for them.
13. Gum
Kids love chewing gum! But be warned that a lot of schools may not allow students to be chomping on gum during school hours.
14. Jellies
Popular among both kids and adults, jelly beans are a perfect quick bite item for schools.
15. Cotton Candy
Who doesn't like cotton candy? Kids go crazy over these sugary treats and they are super profitable with very low ingredient costs.
You just have to make an initial investment into getting a good cotton candy making machine.
16. Cookies
Cookies serve as the perfect after-school snack and these sweet delights are a favorite with children. There's a vast range of cookies that you can learn to make and then sell in school like –
The classic chocolate chip cookies (very popular!)
Peanut butter cookies
Mint cookies
Oatmeal raisin cookies
Cinnamon roll cookies
and many more…
17. Cupcakes
Cupcakes have been everyone's go-to snack for ages. They are just perfect because you don't have to deal with any messy cake cutting and no one fights over the corner piece.
These are single-serving items that are ready to be gobbled up. You can offer a lot of variations with different types of frostings and toppings on your cupcakes.
18. Donuts
"Doughnuts" or donuts, no matter how you spell them, they've always been a children's favorite. Who can resist a freshly baked, made-to-order donut?
You have a choice to offer many flavors to your student customers.
19. Waffles
Waffles and pancakes are great breakfast items and you can make many different recipes out of them.
Plus it is one of the most requested items from kids at food stalls.
20. Fruit Bowls With Assorted Fruits
Take advantage of seasonal fresh fruits to assemble a delicious-looking bowl of assorted fruits, nuts, and berries for the children. It is one of the healthiest items that you can present at your school food stall.
Take extra care of keeping the fruits fresh by investing in an ice box or freezer. We don't want any of the kids to fall sick!
21. Ice Cream
A mega-seller that can bring in excellent profits, especially during those hot summer days! You can never go wrong with ice creams and kids in the same vicinity.
22. Yogurt
Yogurt serves as an excellent snack option for children as it's a great source of protein and calcium. It also aids in good digestion.
23. Popsicles
There's nothing more refreshing than a nice delicious popsicle on a blazing hot day. You can stock up on the readymade popsicles or make your own healthier recipes and serve them to your customers in schools.
Best Drinks to Sell at School
24. Soda
The fastest and best-selling beverage item in schools is soda. You can sell all the different ones like Coca-Cola, Pepsi, Fanta, Sprite, Mountain Dew, Ginger Ales, etc.
Soda cans and pet bottles can also be sold in a vending machine if you want to go that route.
25. Fruit Juices & Smoothies
What better way to get in some healthy fruits and veggies into kids than in the form of refreshing pressed juices or smoothies! They can be really nutritious for kids and it's a fun drink that children will love!
There are endless recipe possibilities for smoothies and juices as you can really mix and match healthy ingredients like fruits, veggies, nuts, yogurt, milk, etc.
26. Sweetened Iced coffee
Please note that major health organizations like the American Academy of Pediatrics recommend that children below the age of 12 should not consume any caffeine-containing foods or drinks.
Keeping that in mind, sweet iced coffee is a highly refreshing drink to serve to senior school kids. They can also be topped up with things like ice cream, caramel, chocolate syrup, etc. for a wholesome sweet treat.
27. Iced Tea
Tea is a very kid-friendly drink full of antioxidants and they come in lots of different flavors too.
Iced tea can also be a super refreshing drink, especially during the hot days, and is super simple to prepare with great profit margins. You can make it using premixed instant iced tea powder or make your own using proper tea leaves.
There are a bunch of interesting iced tea recipes online that you can try and make it interesting for the school kids.
28. Hot Chocolate
A cup of hot chocolate is really comforting during those cold winter days. It has that creamy, cozy flavor that most kids absolutely love!
You can even serve them with marshmallows as an add-on.
29. Lemonade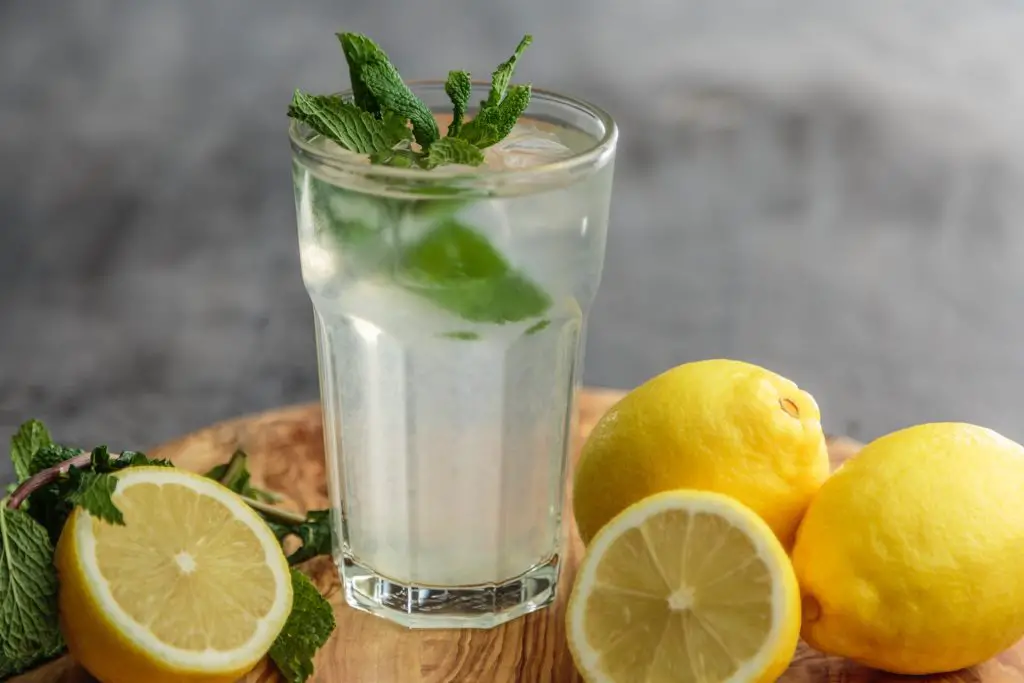 This one is a classic! You can never quite go wrong with one of the best thirst quenchers – the evergreen lemonade! A super popular summer drink with great margins!
30. Ginger Beer
Ginger beer, unlike its name, is not an alcoholic beverage like regular beer and is completely safe for kids. It is made from the root of the ginger plant and has a sweet and spicy taste.
31. Sports & Energy Drinks
As mentioned above, serving caffeinated drinks to children below the age of 12 is not advisable as a lot of these energy drinks contain caffeine.
However, something like Gatorade can be safely given to kids (especially the more physically active ones) and contain various supplemental vitamins and minerals. They also come in lots of different flavors.
Is It Legal to Sell Snacks at School?
Most schools have rules and regulations regarding the sale of food items in and around their campus. There can also be other vendors whose contracts you may violate by competing against them by selling food items at any school. Please consult with the school authorities before trying to sell anything.
Conclusion
There are many different things that you can sell at school, food & beverages being some of the highest and fastest selling products.
If you want to earn good money out of this, you should always keep the preferences of your customers, school students in this case, in consideration.
Once you start your business, you will get a better idea of what snack items sell better than the others, and you can then adjust your inventory and plan accordingly. I wish you all the best in your business endeavors!
Are there any other food items or drinks that are popular in schools? Or maybe you're already running a successful food business at a school and have tips to share? Please let me know in the comments below, I'd love to hear from you!