What would you do if I told you that you could get paid to draw?
Yes, it's true. In today's digital age, if you have a gifted skill of drawing, you can make money from your art creations.
If you are doing nothing right now, look around where you are sitting. You might be able to see some papers, notebooks, pens or pencils. Pick them up and start drawing, and one of them might just get you your first payment.
There are various websites where you can submit your drawings for money. All you need to do is go the extra mile to find potential jobs and customers.
On the internet, you can get many opportunities to make money drawing pictures. It doesn't matter what you draw, be it cartoons, portraits, sketches and more. There is always someone willing to pay for your work.
I know some freelancers who draw and make money for a living. Initially, they did not know where to start. But slowly, they learned along the way.
16 Creative Ways to Get Paid to Draw Online
If you want to make money out of your drawing talent, here are 16 options that can provide you with the right opportunity.
1. DeviantArt.com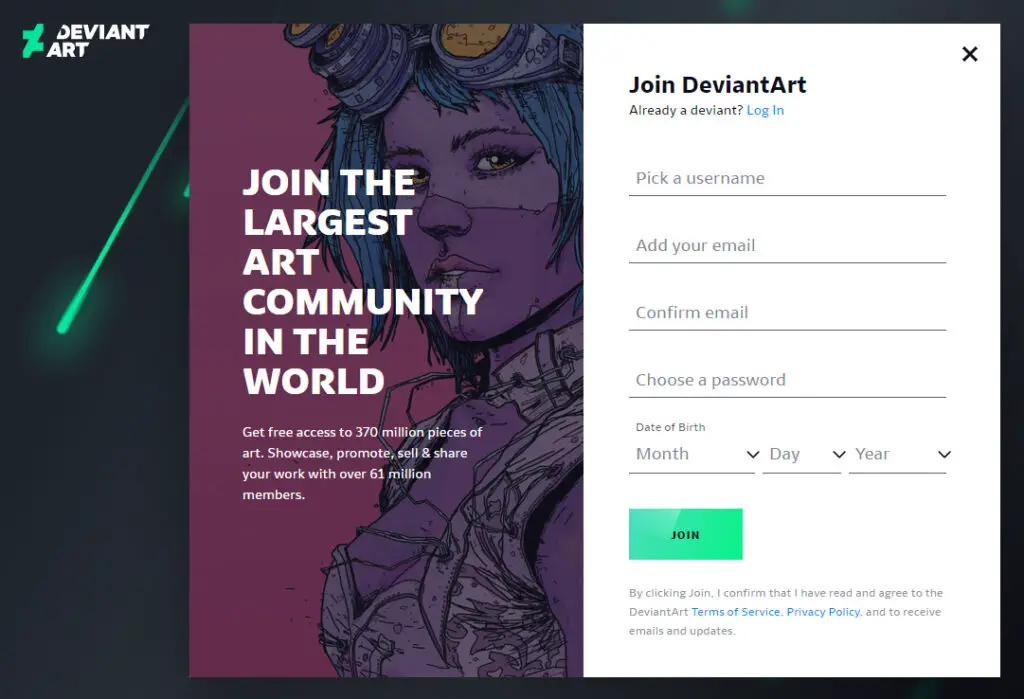 DeviantArt.com is a very popular website, allowing you to submit artwork for money. You can join this website and post your drawings for free. It is kind of a social media networking platform for drawing artists.
One of the best parts about this website is that you can choose the option to sell your artwork. You can sell from actual physical prints to digital creations, amongst other options.
Even if the pay is somewhat less, you will get a chance to connect with other artists. Your drawings will get exposure and give you more confidence to share your work.
2. Etsy 
Etsy is an excellent place to sell your drawings, reprints, and more. Here, you will have to create a shop and endorse your work to gain followers and sell your artwork.
To begin with, I would recommend you to check the seller groups on the site known as Etsy Teams. It will give you an idea of what is in demand and network with other sellers on the site.
To learn more about selling your drawings on Etsy, check out Etsy Excellence. It is a low-priced book, teaching you how to use your passion to make money on Etsy.
But there is one thing you need to keep in mind on Etsy – You will have to look after the shipping of your items and handle customer inquiries.
3. CreateMyTattoo.com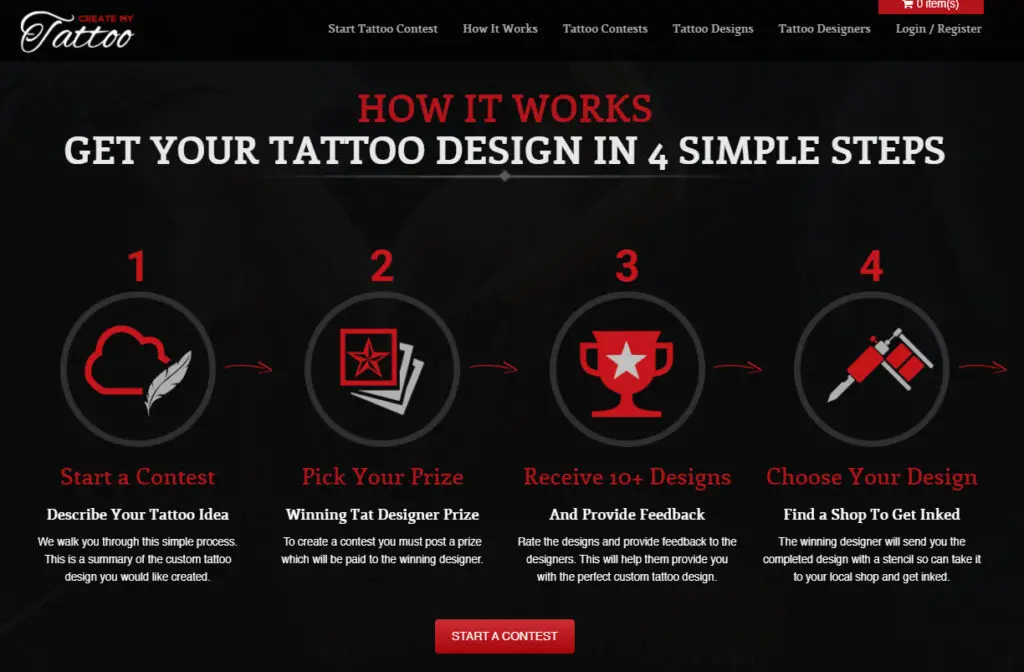 CreateMyTattoo.com is a website where you can get paid to draw tattoo designs. Here, you can submit tattoo sketches through contests.
Those who want a custom tattoo design of their liking will create a contest and list the details of their preferences.
Using the given information, you can create a design and enter the contest. The design selected by the contest creator wins the prize money. So, there is no guarantee that the result will be in your favor.
Prizes can range from low to high, depending on the client and his or her requirement. Some prizes can be as high as $200 and more.
4. Upwork or Freelancer
If you have done some freelance work in the past, you must be familiar with these two names. I have been involved with these sites for some time now. They are reliable platforms for talented folks.
On both these websites, you can bid for jobs that need drawing skills. You will find quite a few lucrative jobs there.
You will have to create a profile on these websites with all your work and qualification details. If you have experience of prior drawing jobs, it will increase your chances of landing a nice job.
If a prospective client likes your profile and application, they might offer you the job. Then, you can discuss further details of the work and payment with them.
Once you have built a strong profile and a solid rating, it will be a lot easier to get desired jobs.
You can visit Upwork and Freelancer for more information. These are great websites to get paid for drawing.
5. Up With Paper
Up With Paper allows you to submit art for money. You can make art submissions for greeting cards and make money from your work. You can communicate with them using email.
Up With Paper is the original pop-up greeting card company. Here, you can submit your portfolio for work consideration. You can draw for all seasons and occasions.
You can visit the Up With Paper website to find out more about the drawings and designing guidelines. If you are good at your artwork, this website will deliver the right opportunities.
6. Reddit
Reddit is a popular platform and has been around for decades. You can use this platform to interact with other artists and potential clients from all over the world.
There are many subreddits like this one where artists can post their work regularly and get commissioned by other people. You can use these to promote yourself and attract the attention of potential customers and jobs.
While not all jobs are paid for, you can still get paid to draw on Reddit.
7. NobleWorks Cards
NobleWorks is also a greeting card company where you can submit your work. They will take a look at it to see if they can use it for their greeting cards. 
They are usually looking for funny and unique card designs. If you have a good sense of humor and can convert that humor into drawings, NobleWorks provides one of the best platforms for artists to get paid for drawing cartoons.
To know more about working with them, visit the NobleWorks website and contact them.
8. CardGnome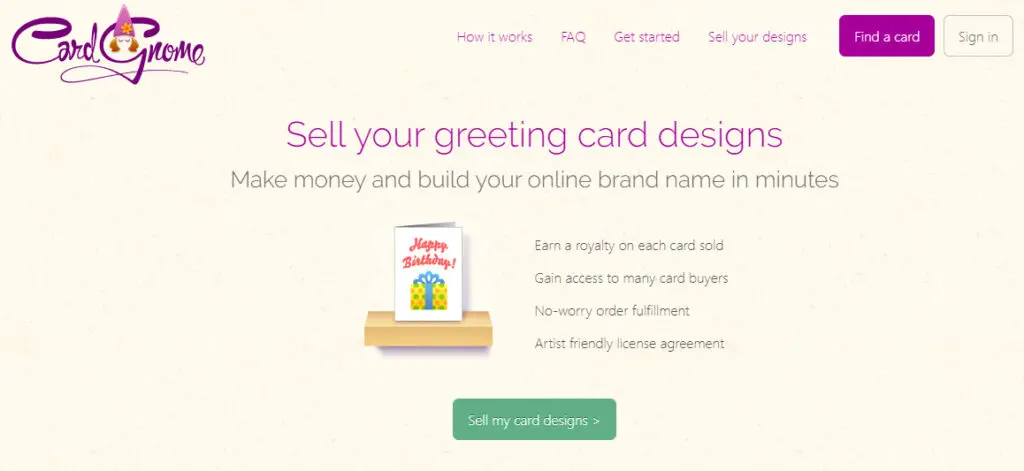 It is a great website for freelancers where they can sell their drawings online for money. This site has a unique feature where they deliver the greeting cards automatically (auto-send) to a person and the occasion that a customer pre-selects.
For every card sold, you will receive royalties. Here, cards can be customized for different occasions. You just need to choose the occasion, get a card approval, and the shipment of the card will be fulfilled by them.
This site allows you to sell the greeting card designs and make 10% of each card's price. And it is free to join!
Royalties might seem quite low for every card. So I'd recommend you to sell as many cards as you can every month to increase your payments.
Visit CardGnome for more info.
9. Instagram
Who doesn't know Instagram? It is one of the most popular social media platforms that you can use to showcase your artwork.
It might take some time for you to make money from your drawings. But with the right target audience, you can find work using Instagram. Post your work and interact with your followers.
You can also set up a shop online and promote it through your Instagram account. Share your contact information where potential customers could contact you for purchase.
It might take some time, but Instagram is an easy to use and one of the most widely used platforms in the world.
10. Draw Vector Artwork to Sell
Another way you can get paid to draw is by selling your vector artworks as well. These are mostly computer graphics which include creating logos, pictures, print designs, etc.
There is a high demand for graphic design for things like brochures and websites. You can draw unique vector graphics and sell them online to make money.
The best part is that unless you offer an exclusive right to your design, you can sell the same design again and again.
There are many tools, such as CorelDraw and Adobe Illustrator, that can help you with vectorizing your pictures.
You can sell vectorized images on various websites such as:
On these websites, you can find many buyers and might even make up to $500 a month or more.
11. Amber Lotus Publishing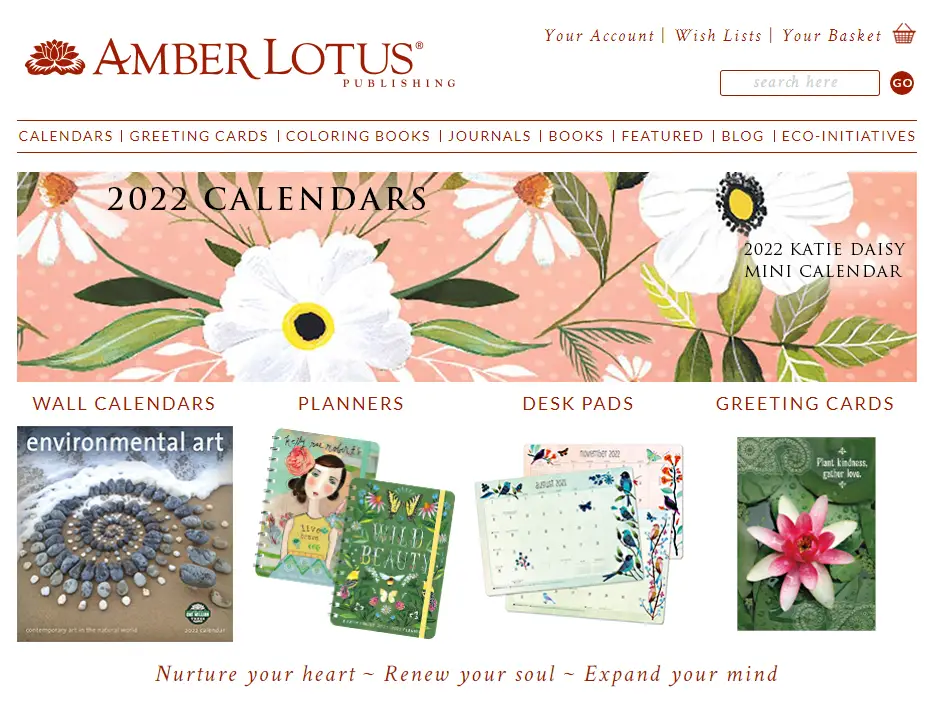 This website allows artists to submit their artwork electronically. You will receive the payment when your work has been approved and published. The best time to submit your work here is from April to July.
Although you can submit your work at any time of the year, their response time could be longer.
Your artworks must be thematically based, and they must relate to each other. Moreover, your work should suit their product line.
Visit Amber Lotus Publishing to know more about what they expect from talented artists just like you.
12. Fiverr
Fiverr is a renowned online platform to sell your drawing artworks for your chosen price. You can draw a quick sketch, logo, or something else for the client, and get paid for your drawings within hours.
You can create your own drawing business on Fiverr. On this website, you can see the latest listings to see what clients want.
It is a great place to work from home and use your passion for drawing to make money. Initially, things might be a bit slow. But as you gain better ratings, more organic work will follow.
13. Caspari 
Caspari doesn't provide any specific guidelines. You can submit your art for money, and they will review if your drawing is compatible with their products. 
Before you submit your work, I would recommend you go through the Caspari website. It will help you to understand the kind of artwork that can be accepted by this website and increase your odds of success.
Nonetheless, Caspari will only accept drawings as it does not reproduce photographic images.
14. Great Arrow Graphics
Great Arrow always welcomes fresh talent and their designs for their cards. Just follow their submission guidelines and deadlines available on their website.
It will increase your chances of getting accepted and help you get paid for your drawings. You can draw for all occasions and events such as graduation, Christmas, holidays, anniversary, friendship, birthdays, and more.
Visit Great Arrow for more information and submit your work.
15. Crown Point Graphics
As per the information available on the official Crown Point Graphics website, they buy or license new art.
As of now, they are looking for a variety of drawing styles, including watercolor, humor, folk and more. You can find more about their preferences on their website.
You can create designs for various occasions such as Christmas and holidays.
If you have the talent, there is no shortage of opportunities.
They prefer submission in JPG or PDF form. But they are willing to work with other formats as well.
Crown Point Graphics will take your drawing submissions for review and approval for their cards. Check the website for more details.
16. Palm Press
Palm Press accepts submissions from artists all through the year. You can design new artwork and also go for conventional designs.
They offer different categories under which you can submit your work. You can visit the official website of Palm Press to find out more about the categories they offer as well as how you can submit your original artwork.
How Much Can You Get Paid to Draw?
If drawing is your passion and you do it just to please yourself, there is hardly going to be any income. 
You will have to put your art out there, just like many others, to be able to make money out of it. The more exposure your art gets, the more money you will end up making from your drawings.
I won't sugar-coat things for you. Initially, you will face a lack of proper work and inconsistent sources of income. However, as you start building a name and portfolio for yourself, you will see an increase in your income too.
It is always exciting when you can make money while doing something you love. In fact, some top-earning comic artists make in the range of $3,000 to $20,000 every month.
If you work for regular clients or employers, you will get a steady income periodically. It will provide you with a stable source of income as an employee.
You can also do your work part-time on the side. Once you have gathered enough experience, fans and contacts, you can start your own full-time gig.
Conclusion
Getting paid by drawing is possible, especially in these times of digital marketing. If you understand what your prospective client wants, things can get a lot easier.
Work on your skills and make the best of the available opportunities from the comforts of your home. To get paid to draw, invest in things like drawing tablets, software, computers and more.
Most importantly, make time and have the patience in this line of work. You will have to showcase your work to clients through the right platforms.
The above-given sites are some reliable places that you can use to explore various opportunities and test your skills.
Sure, some available options may take some time to deliver real worth for your talent. But they can certainly give you a steady platform to start with.
In the long run, your odds of success will increase with persistence.
I give you my best wishes, and hopefully, you will work hard till you start getting some great cash inflow that your talent and tenacity truly deserve.
Now don't let your hidden talent go to waste & let me know in the comments which website worked for you the best!