Are you looking to boost your earnings through online ventures? Well, you're at just the right place because, in this article, I've compiled a fantastic list of the best services to sell online.
Whether you're a seasoned entrepreneur or just starting out, these services will open up a world of opportunities for you.
If there are problems or needs within society that impact a significant portion of the population, it is likely that there is a lucrative opportunity in offering services aimed at solving those problems.
From website design and content writing to social media management and e-commerce store setup, there's something for everyone.
And the best part is, most of the services listed below do not need a lot of capital to start with. So they are ideal even for beginners!
So, let's dive straight into the exciting world of online services that you can sell for great profits!
List of the Best Services to Sell Online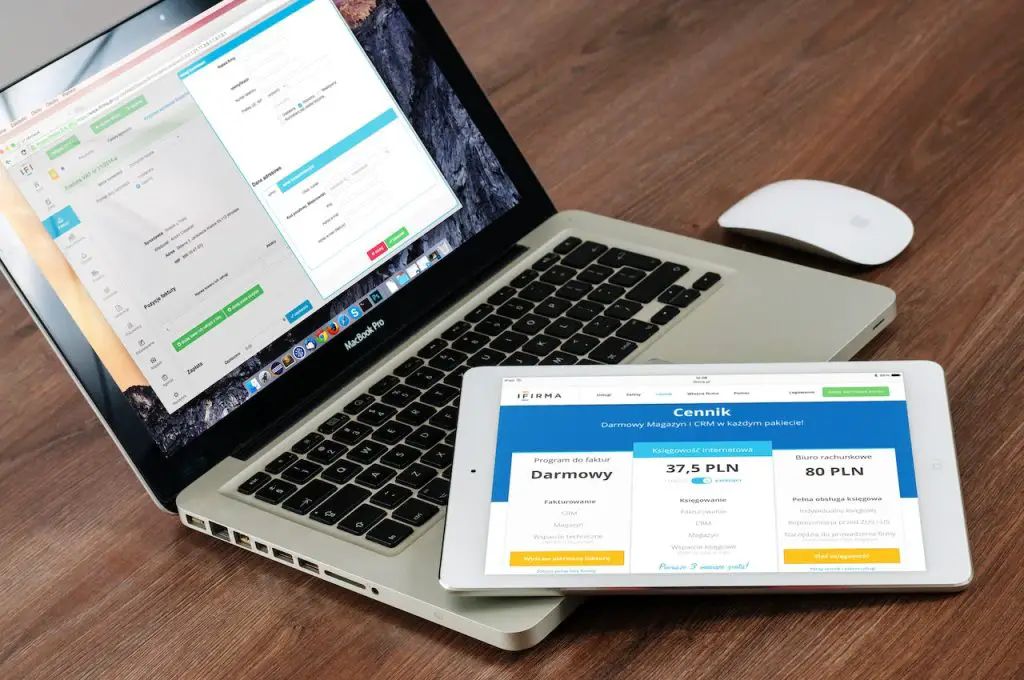 Website Design – Create visually appealing and user-friendly websites for individuals and businesses.
Graphic Design – Offer custom graphic design services for logos, branding, marketing materials, and more.
Content Writing – Provide high-quality written content for blogs, websites, articles, and social media platforms.
Social Media Management – Manage social media accounts, create engaging content, and interact with followers.
SEO Consulting – Boost clients' online visibility and organic search rankings through effective search engine optimization strategies.
Virtual Assistant – Offer administrative support remotely, including email management, scheduling, and research.
Online Tutoring – Provide personalized online tutoring services in various subjects or skills.
E-commerce Store Setup – Assist businesses in setting up and customizing their online stores.
Copywriting – Create persuasive and compelling copy for advertisements, sales pages, and marketing materials.
Video Editing – Edit and enhance videos for YouTube, social media, corporate presentations, and more.
Translation Services – Offer professional translation services for documents, websites, and other content.
Resume Writing & Optimization – Help individuals craft impressive resumes and cover letters to land their dream jobs. You can also optimize existing resumes with targeted keywords for increased visibility.
Proofreading and Editing – Polish written content by checking for errors in grammar, spelling, and style.
Logo Design – Design unique and memorable logos that represent businesses and brands.
Ghostwriting – Offer professional ghostwriting services to help clients bring their ideas and stories to life through well-crafted written content.
Photography Services – Provide professional photography services for events, products, or portraits.
Mobile App Development – Create mobile applications for iOS and Android platforms.
Online Marketing Consulting – Advise businesses on effective online marketing strategies and campaigns.
WordPress Customization – Customize and optimize WordPress websites for individuals and businesses.
Digital Products Development – Help clients develop and launch digital products, such as e-books, courses, or software, to monetize their expertise and reach a wider audience.
Illustration Services – Create custom illustrations for books, websites, marketing materials, and more.
Voice Actor / Voiceover Services – Offer voiceover recordings for commercials, animations, audiobooks, and more.
Business Plan Writing – Help entrepreneurs and startups develop comprehensive business plans.
Data Entry – Provide accurate and efficient data entry services for various types of information.
Transcription Services – Transcribe audio or video recordings into written documents.
Software Development – Develop custom software solutions to address clients' specific needs and streamline their business processes.
Email Marketing – Create and manage email marketing campaigns to reach target audiences.
App Testing and QA – Test mobile applications and provide quality assurance to ensure smooth functionality.
Digital Marketing Agency – Help businesses build their online presence and reach their target audience through comprehensive digital marketing strategies.
IT Support – Offer remote technical support for software, hardware, and networking issues.
Product Packaging Design – Design attractive and impactful packaging for products.
Sales Funnel Creation – Create optimized sales funnels to convert leads into customers.
Presentation Design – Create visually appealing and engaging presentations for businesses.
Print Design – Design print materials such as brochures, flyers, posters, and business cards.
Personal Fitness Training – Provide personalized fitness training programs and guidance online.
Online Dietitian/Nutritionist – Offer virtual consultations and tailored nutrition plans to help clients achieve their health and wellness goals.
Personal Stylist Services – Offer personalized fashion advice and styling services to help clients look their best.
App Icon Design – Design eye-catching icons for mobile applications.
Financial Consulting – Offer financial advice and assistance to individuals and businesses.
Virtual Interior Design – Provide virtual interior design services to transform spaces remotely.
Social Media Advertising – Create and manage targeted advertising campaigns on social media platforms.
Online Course Creation – Help experts create and launch their online courses.
Business Coaching – Provide guidance and support to individuals and entrepreneurs in achieving their business goals and maximizing their potential.
Menu Design – Design appealing and organized menus for restaurants and cafes.
Virtual Fitness Classes – Conduct live or recorded fitness classes online.
Logo Animation – Create dynamic and captivating animated logos.
Code Editing & Modification Services – Provide expert code editing and modification solutions to optimize and enhance clients' programming projects.
Business Card Design – Design professional and visually appealing business cards.
Resume Formatting – Format resumes and optimize them for applicant tracking systems.
Illustrated Portraits – Create custom illustrated portraits of individuals or pets.
Virtual Event Hosting – Host and manage virtual events, conferences, or webinars.
Data Analysis – Analyze and interpret data to provide valuable insights for businesses.
Infographic Design – Create visually appealing and informative infographics.
App Localization – Translate and adapt mobile applications for different languages and regions.
Book Cover Design – Design eye-catching book covers for authors and publishers.
Presentation Formatting – Format and enhance presentations for a professional look.
Investment Consulting – Provide valuable insights and guidance to clients on investment opportunities for financial growth and wealth management.
Online Accounting & Bookkeeping Services – Streamline clients' financial management by offering efficient online accounting and bookkeeping services.
Private Facebook Group – Create and manage a private and exclusive Facebook group, offering specialized content, discussions, and networking opportunities for members.
Whiteboard Animation – Create engaging animated videos using whiteboard-style illustrations.
Social Media Consulting – Provide strategic advice and guidance for effective social media marketing.
Product Photography – Capture high-quality images of products for e-commerce and marketing purposes.
Chatbot Development – Develop chatbot solutions to automate customer interactions.
Proof of Concept Development – Create prototypes to demonstrate the feasibility of new ideas.
Grant Writing – Assist non-profit organizations in writing compelling grant proposals.
Market Research – Conduct research and analysis to identify market trends and opportunities.
Custom 3D Modeling – Create detailed 3D models for architectural, product, or character design.
Video Script Writing – Write engaging scripts for promotional videos, advertisements, or explainer videos.
Instagram Marketing – Manage Instagram accounts, curate content, and grow followers.
Custom Jewelry Design – Design and create unique jewelry pieces based on clients' preferences.
Social Media Influencer – Partner with brands to promote products or services on social media platforms.
Virtual Friend Services – Offer companionship, support, and engaging conversations as a virtual friend, providing clients with social interaction and a listening ear.
Website Maintenance – Provide regular updates, backups, and security checks for websites.
Custom Merchandise Design – Create custom designs for merchandise such as t-shirts, mugs, and hats.
Virtual Music Lessons – Teach music lessons online, offering personalized instruction.
Music Production Services – Offer professional music production services, including recording, mixing, and mastering, to help artists bring their musical vision to life.
Lyrics Writing Services – Provide skilled lyric writing services to help musicians and songwriters create compelling and impactful song lyrics.
App Wireframing – Create wireframes and mockups to visualize mobile app designs.
Character Design – Create original characters for animations, video games, or branding purposes.
Google Ads Management – Manage and optimize Google Ads campaigns for businesses.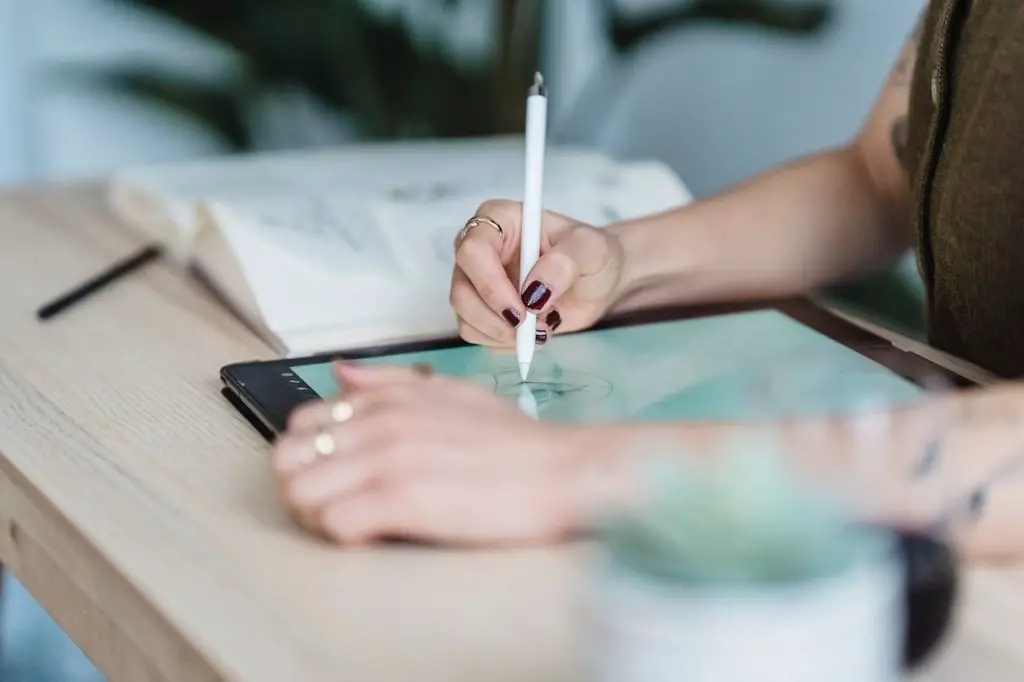 Flyer Design – Design eye-catching flyers for events, promotions, or advertising purposes.
Recipe Development – Develop unique and customized recipes for individuals or businesses.
Audio Editing – Edit and enhance audio recordings for podcasts, music, or voice-overs.
Online Dating Consulting – Provide expert guidance and advice to individuals seeking to improve their online dating profiles and increase their chances of finding meaningful connections.
Custom Illustrative Maps – Design illustrated maps for travel guides, websites, or publications.
Facebook Advertising – Create and manage targeted advertising campaigns on Facebook.
eBook Formatting – Format and convert manuscripts into professional eBook formats.
Custom Clothing Design – Design personalized clothing items, such as t-shirts or hats.
User Experience (UX) Consulting – Provide guidance on improving the usability and user experience of digital products.
Medical Transcription – Transcribe medical records and dictations for healthcare professionals.
Social Media Contest Management – Organize and manage contests and giveaways on social media.
Custom Portrait Illustration – Monetize your drawing skills by creating hand-drawn or digital portraits based on client photos.
Trade Show Booth Design – Design visually appealing and functional booths for trade shows and exhibitions.
WordPress Plugin Development – Develop custom plugins to extend the functionality of WordPress websites.
Custom Tattoo Design – Design unique and personalized tattoos based on clients' preferences.
Online Travel Agency/Consulting – Provide expert travel advice, itinerary planning, and booking services to create memorable travel experiences for clients.
Brand Strategy Consulting – Develop strategic plans for brand positioning and growth.
Audio Transcription – Transcribe audio recordings into written documents.
Custom Wedding Invitations – Design customized wedding invitations and stationery.
Logo Watermarking – Create custom watermarks to protect digital images and branding materials.
Product Research and Sourcing – Assist businesses in finding and sourcing products for sale.
Custom Pet Portraits – Create custom portraits of beloved pets based on client photos.
Amazon Listing Optimization – Optimize product listings on Amazon to improve visibility and sales.
Animated Explainer Videos – Create animated videos to explain products, services, or concepts.
Live Chat Customer Support Services – Offer real-time assistance and support to customers through live chat interactions, ensuring prompt and helpful responses.
Custom Banner Design – Design eye-catching banners for websites, social media, or advertising purposes.
Virtual Language Lessons – Teach language lessons online, catering to different proficiency levels.
Custom Cake Design – Design and create customized cakes for special occasions.
Blog Management – Manage and update blog content for individuals or businesses.
Custom Hand Lettering – Create custom hand-lettered designs for invitations, quotes, or signage.
Virtual Art Classes – Teach art classes online, covering various mediums and techniques.
YouTube Channel Management – Manage and optimize YouTube channels for content creators.
Custom Digital Invitations – Design personalized digital invitations for events and celebrations.
Mobile Game Development – Develop mobile games for iOS and Android platforms.
Virtual Meditation Classes – Conduct guided meditation classes online for relaxation and mindfulness.
Custom Packaging Labels – Design custom labels for product packaging and branding.
WordPress Theme Customization – Customize and modify WordPress themes to suit specific needs.
Custom Pet Accessories – Design and create customized accessories for pets, such as collars or bandanas.
Business Card Printing – Provide high-quality printing services for business cards.
Virtual Dance Classes – Teach dance classes online, covering different styles and levels.
Best Places to Sell Online Services
Here are some of the most popular websites where you can sell your online services:
1. Fiverr
Fiverr is a popular online marketplace where freelancers can offer a wide range of services to a global customer base. It allows sellers to showcase their skills and expertise, set their own prices, and connect with buyers looking for various services.
2. Upwork
Upwork is a leading freelance platform that connects businesses with freelancers across different industries. It offers a robust system for finding, hiring, and managing freelancers, making it a great platform for selling online services and building long-term client relationships.
3. Freelancer
Freelancer is a global marketplace where businesses can hire freelancers for various projects. Freelancers can create profiles, bid on projects, and showcase their work. It offers a wide range of service categories, making it suitable for selling diverse online services.
4. Guru
Guru is a platform that connects businesses with talented freelancers offering a wide range of services. It provides tools for managing projects, collaborating with clients, and receiving payments securely. Freelancers can showcase their portfolios and expertise to attract potential clients.
5. Toptal
Toptal is a platform that connects businesses with top freelancers and agencies in the fields of software development, design, and finance. It focuses on providing high-quality talent for complex projects and offers a rigorous screening process to ensure top-notch service delivery.
6. PeoplePerHour
PeoplePerHour is a platform that allows freelancers to sell their services on an hourly or project basis. It offers a user-friendly interface for posting services, finding work, and managing projects. Freelancers can build a reputation and receive reviews to attract more clients.
7. 99designs
99designs is a platform specifically designed for graphic designers. It provides a space for designers to showcase their work and participate in design contests or one-on-one projects. It offers a diverse range of design categories, including logos, websites, and marketing materials.
8. FlexJobs
FlexJobs is a job board that specializes in flexible work opportunities, including remote, part-time, and freelance jobs. It is a good option for businesses that are looking for freelancers who can work remotely or on a flexible schedule.
9. Expert360
Expert360 is a platform that connects businesses with highly skilled consultants and industry experts. It offers a curated talent pool of professionals specializing in fields such as strategy, finance, marketing, and technology. It provides a seamless experience for finding and hiring top-tier consultants.
10. Thumbtack
Thumbtack is a platform that connects service providers with local customers. It covers a wide range of service categories, including home improvement, personal training, photography, and event planning. Service providers can create profiles and receive inquiries from interested customers.
Note: When selling services on third-party websites, it is important to carefully review the platform's terms and conditions, fees, and policies to ensure they align with your business goals and requirements.
Conclusion
Exploring the world of online services can be a game-changer for anyone seeking to boost their income and tap into the vast potential of the digital marketplace. By offering your skills and expertise online, you open up opportunities to reach a global audience and cater to a diverse range of needs.
Whether you're a creative professional, a consultant, or a technical expert, there are platforms and websites available that can help you connect with clients and turn your services into profitable ventures.
So, take the leap, unleash your entrepreneurial spirit, and start selling your services online today. The possibilities are endless, and the rewards are waiting for you!
I wish you all the best!
Are there any other services that you have successfully sold online? Let me know in the comments below, I'd love to hear your thoughts!