What things can I sell at school to earn money? If you are a student, or even a vendor who would like to start a business selling to school students, and you are looking for ideas that you can sell in a school then this article is just for you.
The reason for the success of sales in these places is simply the large number of students and their needs to purchase certain types of products.
Logically, what dominates sales in schools are food and beverage items since there are hungry kids always looking for a quick bite!
There are also a whole bunch of other unique things that could prove to be very profitable in schools. In this article I have compiled some excellent ideas that can serve as a basis for you to earn some good money from selling things at a school, we hope they will be of help.
Disclaimer: Before we go further, we'd encourage you to find out about the local school regulations relating to selling in and around their campus and get the necessary permissions. Please make sure that you abide by their rules and are in no violation of them.
Here Are the Best Things to Sell at School to Make Money
Food & Beverages
There's a host of food and drink items that you can sell to school children including (and not limited to) –
Candies – These can be the hottest selling items in a school. Find a nice big candy store near your house and according to your budget buy bags of sweets, price each product, and sell them at your school for a profit.
Gum – A lot of schools do not allow children to be chewing gum during school hours. So keep that in mind.
Jellies
Chocolate Bars – Snickers, Hershey's, Twix, M&Ms, Skittles, KitKats – the choices are endless!
Chips – Kids love salty snacks! These can prove to be very profitable as these are low-value, high-profit items.
Sandwiches – Extremely popular and very commonly sold items in schools. Don't neglect the presentation of your sandwiches to stand out. For example, you can wrap each sandwich in an individual bag by adding your napkin, a bag of salt, toothpicks, and some mints. This will make your product stand apart and rest assured, even if these are already being sold in your school, they will prefer your product over the one in the store.
Pizza – A classic! You can prepare them at home and sell whole pizzas or by the slice.
Burgers & Hot Dogs
Waffles
Ice Cream – It's common knowledge just how much kids love ice cream! High profits are guaranteed especially during those hot summer days.
Popcorn – Lightweight salty goodness that kids absolutely love!
Soda Cans – Something to wash down their snacks and lunches.
Lemonade – A healthier alternative to the above.
Cup Noodles – Quick to make with high selling margins and also loved by children, cup noodles can be a fantastic item on your food menu.
Fruits – In hot weather, fruits are one of the favorite food items of school children. So you can buy some fruits from your supermarket, then chop them up and take them packed in a bag or disposable cups.
Note: Because fruits are very delicate it is important to take your fruit cocktails in a little icebox so that they don't spoil during the day. And very important: don't forget to wash all the fruits very well, we don't want someone to get sick, right?
Baked Items –  If you are an expert in baking (and if you aren't you can always learn to bake) then you can sell multiple food items like cakes, pies, cookies, muffins, donuts, etc. Put each item in a bag, put a price on them, put them in a small basket and take your small business to school, rest assured that you will not lack buyers, especially during recess time.
You can find a more detailed list of all the best snacks, foods, and drinks to sell at school here.
School Supplies and Stationery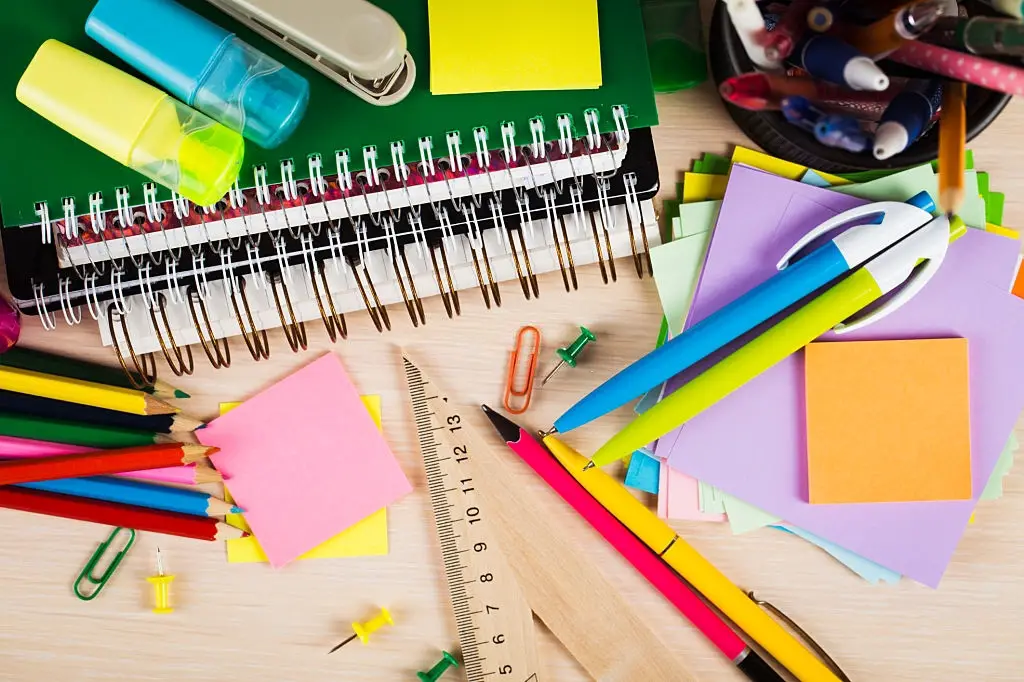 Students are in constant need of stationery and supplies in schools. And this is where you can come in and provide them with good quality products. If you plan to sell school supplies then buy these items in wholesale stores, this way your profit margins will be bigger and you will have enough left to continue investing in subsequent purchases to continue selling these items to the school children.
Also, the best time to sell these items is just before or during exams. Lots of children forget some or the other stationery items at home and this is where you come in and solve their needs.
Pens and Pencils
Pencil Cases
Erasers
Pencil Sharpeners
Glue
Staplers
Scissors
Coloring & Painting Supplies – These can include coloring pens and pencils, watercolors, poster colors, acrylic colors, etc.
Markers & Highlighter Pens
Notebooks, Writing Pads & Diaries
Rulers & Geometric Tools
School Bags
File Folders
Clothes & Styling Accessories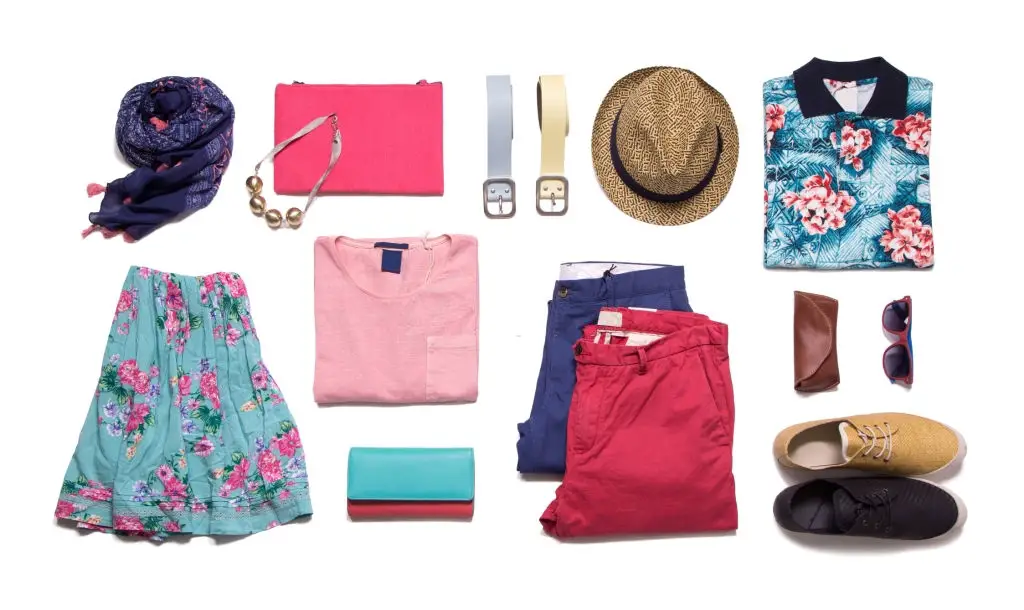 Kids and teenagers love to be trendy and follow current fashion trends. This serves as a good business opportunity for someone looking to target that age segment. Keep in mind though that products in this segment should not be priced overly expensive since most of the school children won't have a lot of disposable income to go all out shopping.
T-Shirts & Shirts – You can sell these with witty quotes and slogans on them, or you can sell personalized versions by printing custom logos or whatever the kids want printed on them. Hot sellers!
Pants, Denims & Shorts
Leggings
Shoes, Sneakers, and Flip Flops
Hoodies & Jackets – Same as the T-Shirts, you can customize these with whatever prints/logos your customer children want on them.
Caps
Sunglasses
Wallets & Handbags
Perfumes & Deodorants
Make-up and Beauty Accessories (for girls)
Related: Top 100 Luxury Fashion Brands in the World
Services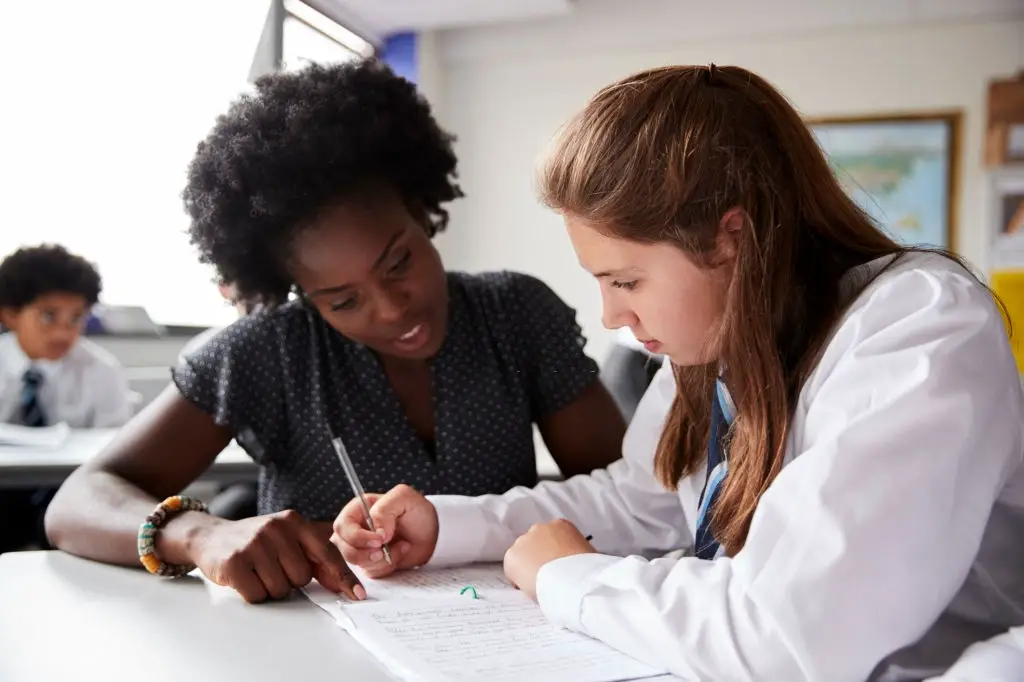 Apart from selling physical products, you can also sell a wide variety of services targeted towards the needs of school children. Some of these can prove to be very profitable and make you good money.
Tutoring – If you excel in certain subjects that can help improve other children's knowledge in it, you can provide them with your expertise in the form of tuition and extra classes.
Homework & Essay Writing Service – Self-explanatory, a lot of kids are looking for these to ease the workload on them!
Study Notes And Reading Material – You can provide kids with extra reading material to help them prepare well for their tests and exams.
Shoes Cleaning Service – A lot of kids love their shoes and sneakers and with use over time, manage to get them dirty. A little pampering to their footwear to make them look like new will always have a good customer base.
Instant Photo Service – You can use Polaroids or Instax for this one. Most kids love getting their pictures clicked with their friends and if the product is delivered instantly, it's an even better deal for them!
Phone Charging Service – This one is an easy money maker. Most school children carry smartphones with them and there's a constant need for them to charge their devices. All you need is a large power bank and enough charging slots.
Movie/Music Streaming Apps Accounts – Kids these days love to stream entertainment from their favorite on-demand music and movie apps. You can buy a Netflix account and sell the extra account spaces to the kids for a cheaper rate than the cost of a full subscription.
Other Awesome Things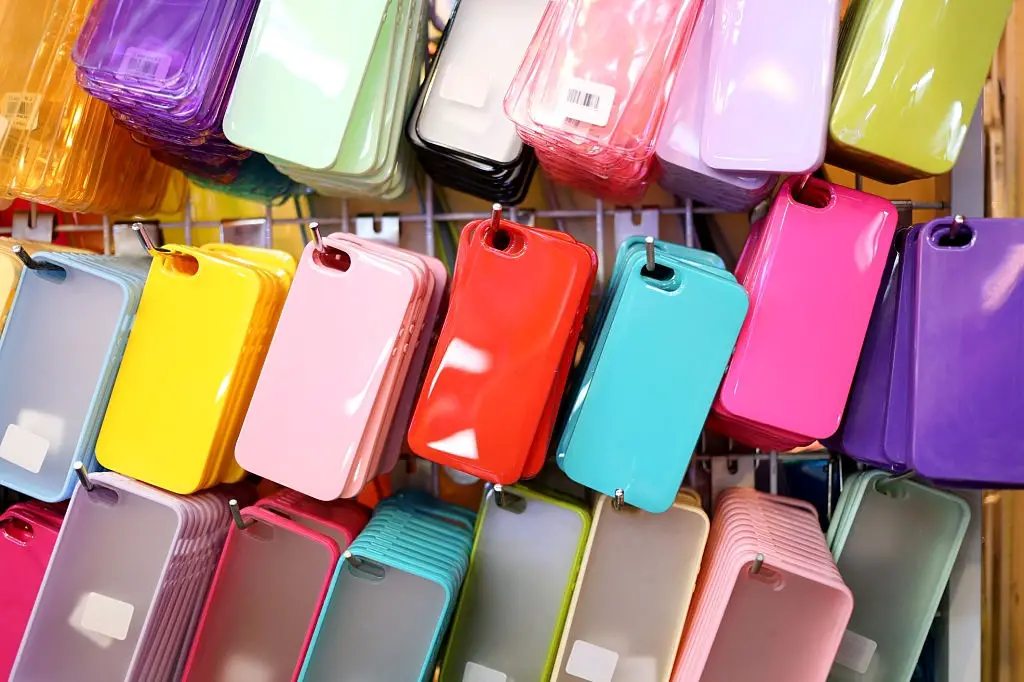 Apart from all the things listed above, there are lots of other amazing and trending items that can be sold at schools. Here are a few of those –
Smartphone Accessories – These can include things like mobile phone cases, chargers, earphones, Bluetooth speakers, pop sockets, selfie sticks, etc.
Small Toys and Gadgets – You can sell various types of electronic toys and gadgets made specifically for children.
Video Games for Consoles – You can flip used PlayStation and Xbox games for a cheaper price.
Stickers for Laptops and Mobile Phones
Concert & Event Tickets – Teenagers love attending concerts and events to watch their favorite artists perform. Use this fact to your advantage by selling tickets for the trending and upcoming concerts and shows in your area.
Skateboards, Longboards & Roller Skates – Very popular with kids who love themselves some thrills.
Sports Accessories – You can keep an inventory of the most commonly used sport-related items like various types of balls, bats, rackets, helmets, etc. to sell.
Also Read: Best Things to Sell in College to Make Good Money
Things to Keep in Mind Before You Start Selling in School
The start is always difficult. It might take you a while to figure out which products sell really well and which ones don't. You might not become profitable in the beginning days but do not give up. You will soon get an idea of all the things that bring you big profits.
Proper refrigeration is a must if you are selling perishable food items. Children should always be served fresh food and hence, you should never let your food supplies go stale or rotten.
Think about scaling your business once you get that initial momentum going by hiring more staff/friends to help you with the selling.
And always remember, Sell not what you like but what the children like! At the end of the day what you think might be a hot selling item may not go down well with the kids. At the end of the day, the children are your main customers and your number 1 priority should be to keep them happy!
Final Thoughts
Well, those were some of the best and unique things that you can sell at schools for really good profits. I hope this article helps you to come up with ideas and lists to start your own business selling to school children.
Are there any other items that I might have missed that are bringing you good money by selling at schools? Let me know your thoughts and questions in the comments, I'd love to hear from you guys!