If you're looking for a list of the most popular gift shop items that you can sell, then you've come to the right place. In this article, I'll be going through some of the best things to sell in a gift shop that can make you some really good profits.
The competition in the gift shopping space has increased steeply over the past few years. And also, there is a wide variety of products that are available and can be sold at gift shops.
Narrowing down the selection of products that you offer at your gift store can get a little daunting. And the way to stand out from the competition is by curating a selection of awesome gifting items for almost anyone who walks in through the doors of your shop.
There can be many different types of gift shops, for example – a regular gift store on a busy street or a souvenir shop in a zoo or maybe even an online gift shop. But the one fact that remains the same is that people love to buy unique items and souvenirs at these stores (that they probably can't find in regular shops) to gift to their loved ones.
For your gift shop to be successful, you have to present a wide assortment of top-selling gifting items for all kinds of customers, be it a man, woman or even kids.
Another thing to keep in consideration before you make a list of all the things that you want to sell in your gift store is that gifts are usually given on different occasions, festivals and seasonal events like –
Birthdays and anniversaries of friends, family and colleagues
Weddings & Engagements
Baby Showers
House Warming
Yearly special days like Father's Day, Mother's Day, Valentine's Day, etc.
Festivals and holidays like Christmas, Easter, Halloween, Hanukkah, etc.
Graduations
many more…
So make a list and mark these special occasions on a calendar so you can stock relevant gift items accordingly.
Now that we've got all the pre-requirements out of the way, let's get started!
Best Things to Sell in a Gift Shop
Popular Gift Shop Items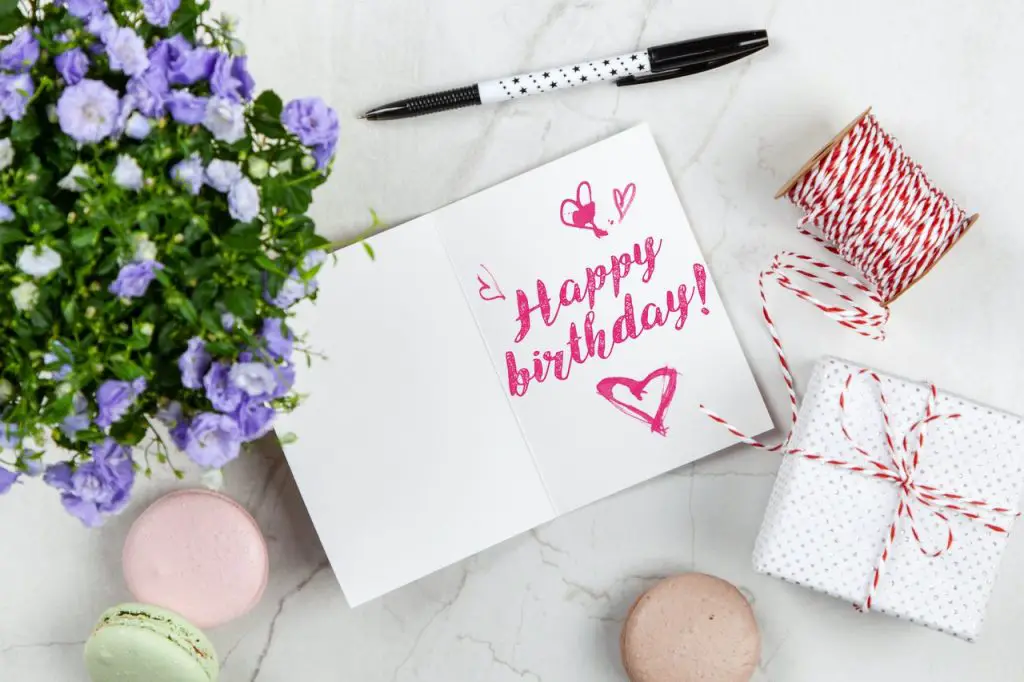 Greeting Cards – Undoubtedly one of the best-selling items in a gift shop. Despite the rise of things like e-cards, people still love to express their feelings with a real physical handwritten greeting card.
Decorative/Personalised Mugs – These come in all kinds of varieties. From weird-shaped beer mugs to personalized custom printed coffee mugs.
Scented Candles / Diffusers – To liven up any room or mood.
Diaries – These can be personalized to your brand or with any other custom prints. Most people who write diaries still journal their days on physical paper diaries.
Gift Cards – Can be of popular brands like Amazon, Walmart, Nike, etc.
Flowers & Bouquets – You can stock either real live flowers or artificial ones depending on your resources.
Soft Toys – A big hit with girls and kids, soft toys never go out of fashion.
Posters / Paintings and other wall art
Board Games / Card Games – Loads of popular options in this one. Be sure to have a mix of the most popular as well as the most whacky games in stock.
Picture Frames – You can offer to sell the traditional wooden frames or the modern digital variety with a screen displaying a slideshow of pictures.
Funny & Designer Masks – Since the onset of COVID, these have become extremely hot selling items.
Stickers – Can be of brands or with funny captions on them.
Notebooks / Pens and other fancy stationery items
Coasters
Table/Wall Clocks
Keychains
Water Bottles – You can get some amazing, funny and stylishly designed water bottles and sell them for a good price.
Fridge Magnets – Especially appealing if your store is in a tourist destination. People love to take these back home as souvenirs.
Wearables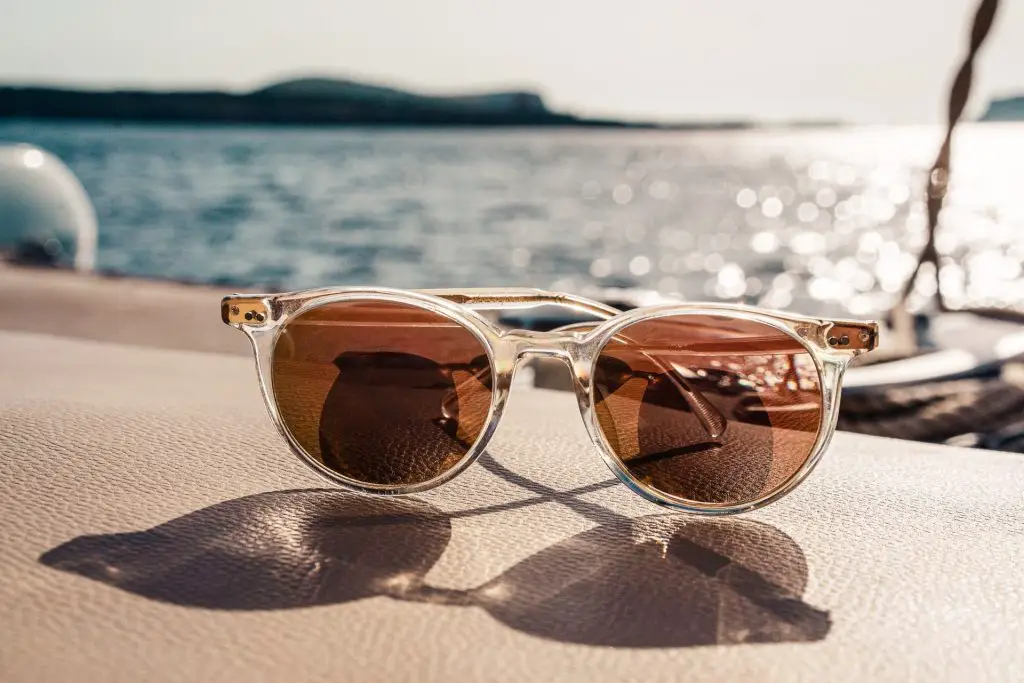 Necklaces / Earrings and other types of jewelry for women
Funny & Trendy Slippers
Caps & Hats with unique trendy or funny designs
Sunglasses
Bracelets – These can be of many types, from fluorescent bracelets for kids to designer metallic bracelets for men.
Watches
Perfumes – You can offer regular high-end branded perfumes or the locally sourced ones if they are made in your town or city.
Related: 67 Best Things to Sell in a Boutique (The Ultimate List!)
Gadgets & Electronics
Bluetooth Speakers – There are a wide variety of Bluetooth speakers available in the market that you can purchase and resell in your gift shop.
Powerbanks – Hot selling item as everyone needs battery power to keep those smartphones going all day. Powerbanks with trendy designs are especially popular with younger customers.
Headphones & Earphones – Another extremely popular category of gift shop products. You can offer the traditional wired variety or the more newer wireless Bluetooth Earbuds/Earpods that seem to be all the rage right now.
Fitness Trackers / Smartwatches – As people become more health-conscious, these fitness trackers seem to keep gaining more popularity among the fitness freaks. These come in a wide range, from the really simple to the more expensive (and complex) variety.
Mini Drones – Super popular with video content creators as their numbers seem to keep increasing by the day.
Chargers & Charging Cables – Low ticket items with high sales volume, everyone keeps losing their chargers all the time!
Personalized Pen Drives – These can be preloaded with content like a collection of songs or movies to give it a more personal touch.
Other Unique Gift Shop Items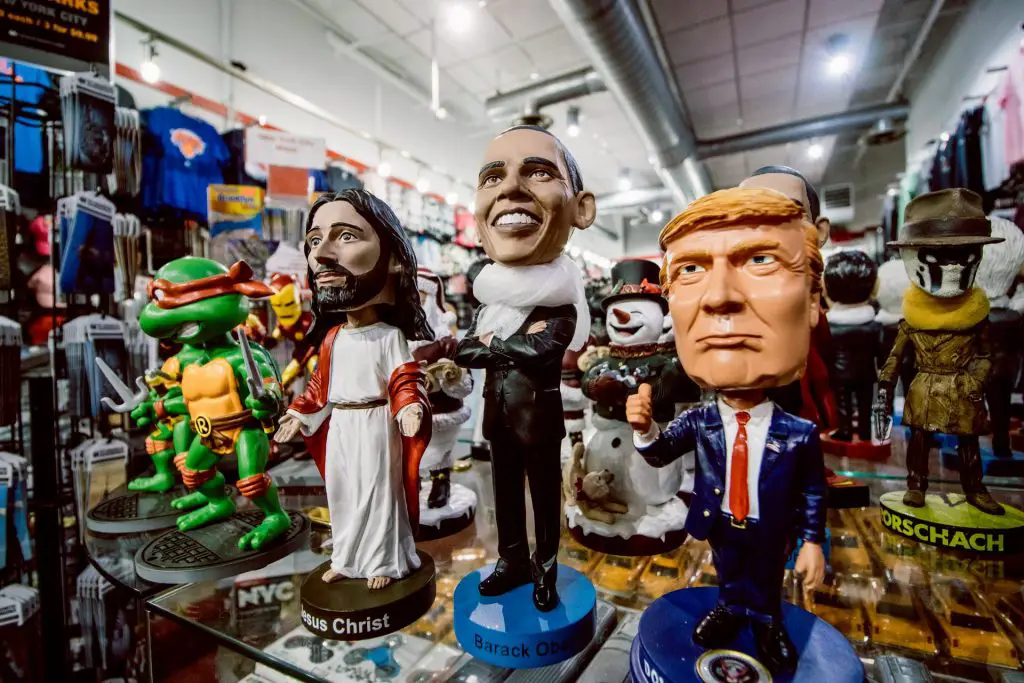 Bobbleheads – Extremely fun gift items and people seem to love them! You can keep a selection of celebrity bobbleheads or get these made customized on order.
Pop Sockets – Another product popular with the younger customers, especially girls.
Paper Weights
Phone Cases & Covers – You can pretty much find an unlimited variety of these for the many popular smartphone brands available in the market these days.
Wallets & Handbags
Table Lamps – These can be of many different types like LED lamps, touch-sensitive lamps, etc.
Mobile Phone Stands & Holders
Decanters & Glass Sets
Cigarette Lighters – Fantastic product to gift to smokers. Available in all ranges of price, colors, shapes and sizes.
Travel Pillows
Chocolates – Extremely popular gift item for both adults and kids. You can sell regular branded chocolates or create assortments in gift boxes for any occasion.
Plants & Planters – A thoughtful option for gifters who love to spread positivity around them.
Puzzles for Kids
Things to Keep In Mind to Run a Successful Gift Store
– You should always look for an area that has lesser competition in the gifting business. Ideally, it should also have a high amount of foot traffic.
– Spend some time to make your store look appealing from the inside and outside. It doesn't hurt to get some inspiration from competing stores and see what works for them. Try to make your shelves and displays look visually appealing to attract more customers.
– Stock up your store well with a variety of items. You can source your inventory from multiple vendors and make sure you are well-stocked for the different seasonal events and festivals.
– You can also offer extra services like gift-wrapping products for an added charge after customers purchase them.
– Keep a track of all the products that are making you money and the ones that are taking up precious shelf space. Then, double down on your winners.
– Like any business, the initial few days of running your own gift store will bring its own challenges. You will probably not have the resources to hire any help and will have to do a lot of the work yourself.
Once the store starts getting more popular and financially stable, you can think of hiring people to help you out with the daily running of the store.
– There are no holiday offs for gift store owners. On the contrary, these are some of the highest sales days for them. So before you decide to open your own gift shop, be ready for such shifts and sacrifices.
– It is super important to keep a track of all your business finances including things like income from sales, monthly rent payments, loans, and tax payments amongst many others.
FAQs
1. Can you make money with a gift shop?
The simple answer is – absolutely yes! Gifting our loved ones is a popular practice pretty much all across the world. As long as people are buying gifts, there will always be a good demand for gift shops. You just need to have a proper plan and strategy to execute your gift store idea.
2. How do gift shops increase sales?
Here are some key points that will help you to increase sales in your gift store –
1. Stand out from the competition. Create unique branding, logo, marketing campaign, etc. Think out of the box!
2. Provide excellent customer service. Always strive to understand your customer's needs and give them the best in-store experience.
3. Add value through extra services like gift wrapping, serving food and drinks, consultation, etc.
4. Create a community of your customers by giving them that extra personal attention. This will, in turn, help you get them on your marketing database (email or phone number). You can use this to inform them of upcoming sales and events easily while driving your sales higher.
5. Keep impulse purchase items near the cash register. This can drive up sales as customers tend to add one last thing to their purchase while waiting for the bill.
3. Where do gift shops get their merchandise?
As a gift shop owner, you have various options from where you can source your products. Some retailers get their products directly from the manufacturer whereas some buy them in bulk from wholesalers. And then there are others who make their own gift items.
4. How do I start an online gift store?
Here is a summary of the steps you need to start your own online gift store –
1. Pick a niche and shortlist products for your inventory.
2. Get all documents and paperwork ready.
3. Secure financing for the project.
4. Chose a catchy name for your online gift shop.
5. Register the domain and develop your e-commerce website. (outsource this step if you are not a technical person)
6. Contact and select wholesale vendors from who you will be sourcing your products.
7. Work on a marketing and advertising strategy depending on your budget. (Don't underestimate the power of SEO and social media)
8. Get to work!
Conclusion
Starting your own gift shop can be a highly rewarding business if done the right way. Sometimes, it can get a little tough to stay competitive but with the right products and strategy, you can definitely be well on your way to success.
I hope the list of products that I've mentioned above in this article provides you with a good starting point of things that you can stock up on and sell in your gift shop.
Have I missed anything that you consider to be an integral item sold in gift shops? Or have you had success starting and running your own gift store? Let me know in the comments below and I wish you all the best!