So you want to open a brand new stationery store? Or maybe, you already own one and are looking for ideas for the best-selling stationery items? Well in that case you've come to the right place. In this article, I will be discussing and giving you a comprehensive list of the best things to sell in a stationery store to make good profits.
Like other businesses, the stationery business has become competitive. And the way to set yourself apart in this market is by offering a collection of unique high-quality products to your customers.
Stationery products is a segment that has high volume sales, is evergreen, and can bring in excellent revenue. Students and offices all across the world are always in constant need of buying and restocking their stationery supplies. This is where you jump in to fulfill their never-ending needs.
Once you provide good services and build long-lasting relationships with your customers, you are pretty much guaranteed recurring monthly revenue from repeat customers. It is also one of the fastest-selling item categories online.
Keep in mind that the success of your stationery store will depend on many factors like –
Location
Range of products
Funding
Marketing & Promotions
Finding the right suppliers
and more…
Narrowing down on the range of products to sell in your stationery store can seem like a difficult task. So below I will list down a wide variety of stationery items that you can stock in your store that can bring in some substantial profits. These are some of the top-selling products that you can offer in your stationery shop.
Best Things to Sell in a Stationery Store to Make Good Money
Writing Supplies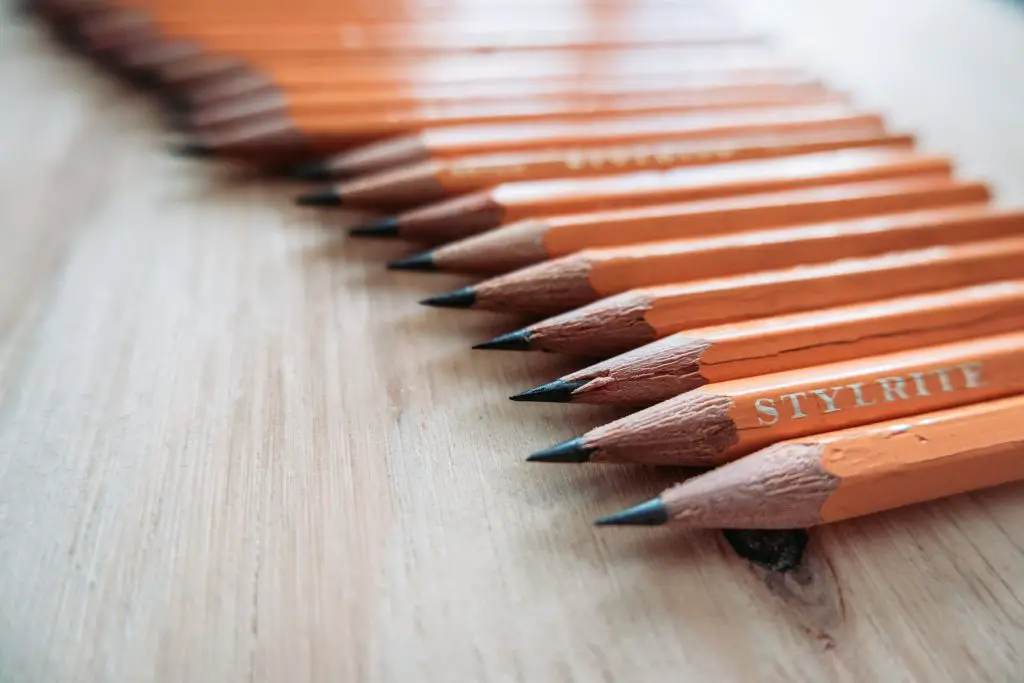 Pens – Definitely one of the best-selling stationery items. You can sell all the different types of pens like fountain pens, ballpoint pens, rollerball pens, gel pens, stylus pens, etc.
Pencils – There are many different varieties like the basic graphite pencils, charcoal pencils, colored pencils, and the very popular mechanical pencils. You can also stock the lead cartridges for mechanical pencils.
Permanent Markers – These are usually waterproof and have many uses.
Whiteboard Markers
Highlighters
Inks – What good are pens and papers without ink. There are various types that you can sell like pen ink, printer ink, invisible ink, edible ink, tattoo ink, erasable ink, fluorescent ink, etc.
Chalks
Erasers
Sharpeners
Rubber Stamps – You can get these customized for your customers on order.
Stamp Pads & Stamp Pad Ink
Notebooks & Paper Supplies
Notebooks & Notepads – You can offer a variety of these like spiral notebooks, hard cover notebooks, scientific/lab notebooks, or even customized ones.
Notebook Covers
Diaries, Planners & Journals – These can be made to order for individual and business customers. You can customize them by printing an individual's name or a company's logo on the cover.
Calendars – Table or wall, calendars help people stay on course with their plans. These can be customized as well.
Sticky Notes
Bookmarks – Huge selection available in these. You can even offer bookmarks for free to your customers with your branding on them as a way of promoting your business.
Carbon Copy Paper
Copy and Printing Paper – There are many different sizes of printing papers, A4 being the most commonly used in offices.
Tracing Paper
Drawing Pads
Greeting Cards – You can make a list of all the different occasions (like birthdays, anniversaries, graduation, etc.) and festivals and stock these accordingly.
Maps – You can offer a whole range of maps starting with the ones of your local area, city, country, or world maps.
Arts & Crafts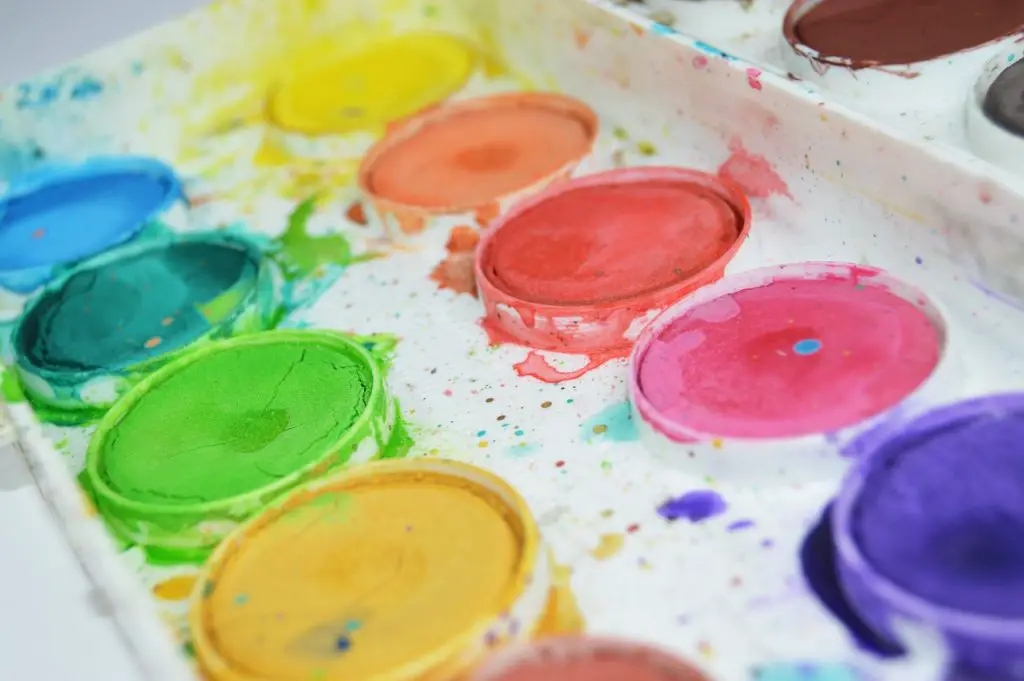 Crayons
Sketch Pens
Water Colors
Acrylic Colors
Fabric Colors & Paint
Glitters & Glitter Sets
Clay Set – For modeling and sculpting
Canvases & Canvas Boards
Painting Brushes – These can be sold individually or in sets.
Geometry Tools
Rulers – These can come in a selection of lengths and makes (like plastic, wooden, steel, etc.).
Compass
Protractor
Divider
Square Set
Geometry Cases that include all the geometry tools packed in one case.
Desk Accessories
Globes – Available in a large range of sizes, from tiny globes that sit on a desk to large globes that stand on floors.
Table & Wall clocks
Desk Organizers – Popular item! A huge selection of organizers can be found online and with wholesalers.
Paperweights
Pen/Pencil Holders
File Storage Cabinets & Drawers
Mobile Phone Holders & Stands
Table Lamps & Reading Lights
Small Plants & Succulents – They won't take up too much space on your display and are very popular decor items for offices.
Diffusers & Humidifiers – Customers love to buy these to create a soothing work or study environment.
Office Supplies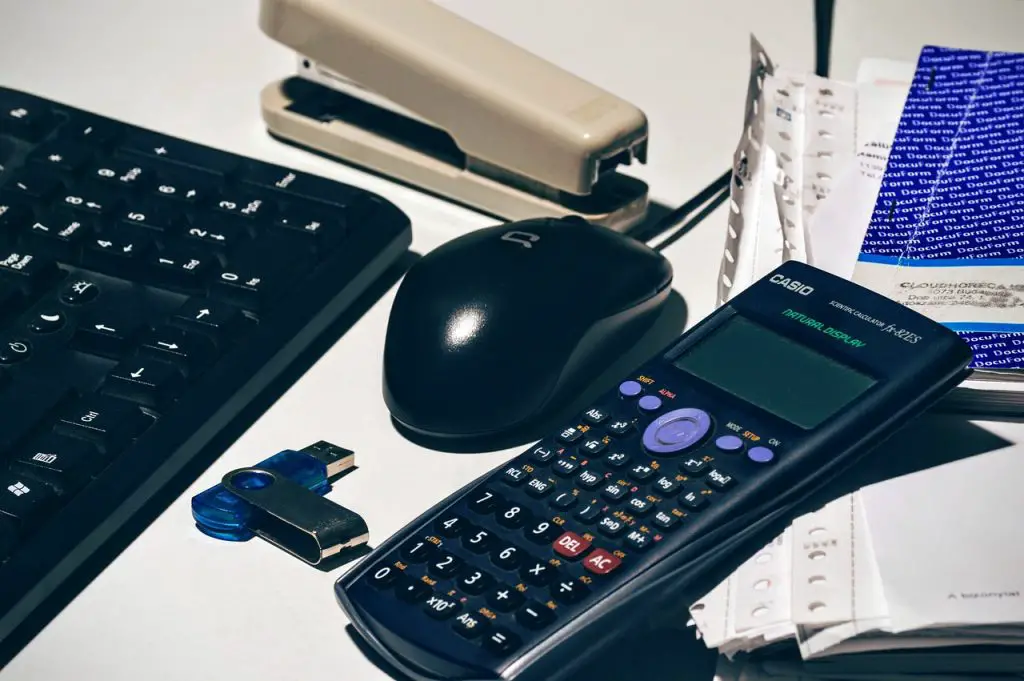 Staplers and Staple Pins – You can stock both manual as well as automatic staplers in your store.
Paper Punching Machines
Scissors – These come in different types like paper cutting scissors, fabric scissors, zig-zag scissors ( also called pinking shears and are used for patterned cuts), and more.
Paper Cutters & Trimmers
Calculators – You may stock both basic and scientific calculators serving all types of customers.
Whiteboards – You can get these with or without dusters. You can even sell the dusters separately.
Paper Bins
Files & Folders
File Tags & Laces
File Partitions
Envelopes – Customize these according to customer requirements.
Computer & Electronic Accessories
Lamination Machines along with lamination papers.
Paper Shredder Machines
Laser Pointers – Used in many offices for presentations.
Cable Management Boxes – Helps keep workspaces neat and tidy.
Powerbanks – High selling item as everyone needs their devices to be running all the time.
Chargers & Charging Cables – Again a fast-moving product because we all seem to keep losing or breaking them all the time!
Mouse Pads
CDs, DVDs & CD Holders – They might be getting outdated but maybe, just not yet! I still know many people that work with data on their old CDs.
USB Pen Drives – Very high-selling item. USB drives come in lots of shapes, sizes, and storage space variants.
Memory Card Readers
Laptop Stands
Laptop Cooling Pads
Adhesives, Tapes & Fasteners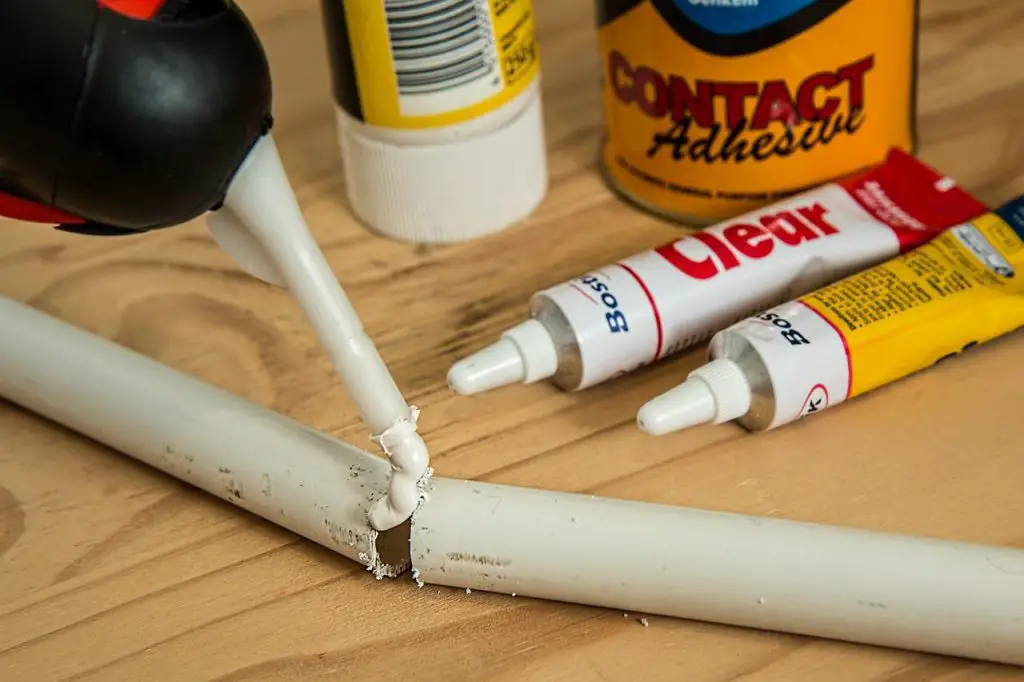 Fabric Glue
Super Glue
Gluesticks
Paper Gum – Some paper gums even come with a brush applicator attached.
Craft Glue
Sticky Tapes – You can keep an assortment of different-sized transparent and colored sticky tapes.
Double Sided Tapes
Electrical Insulation Tapes
Cello Tapes
Glitter Tapes
Masking Tapes
Tape Dispensers
Rubber bands
Push Pins
Paper Clips
Binder Clips
Magnetic Pin/Clip Holders – Boxes with magnets in them that keep all those pins and paper clips held together.
Bags, Cases & Pouches
School Bags – It's a good idea to offer a large selection of bags for students, ideally featuring their favorite (read trending) cartoon characters for the younger lot.
Pencil Boxes & Pouches – Mostly used by school-going students, you can stock a whole selection of these with fancy attractive designs for kids.
Lunch Boxes
Laptop Bags
Zipper Bags
Credit/Debit Card Holders
Visiting/Business Card Holders
Check & Envelope Holders
Other Unique Stationery Store Items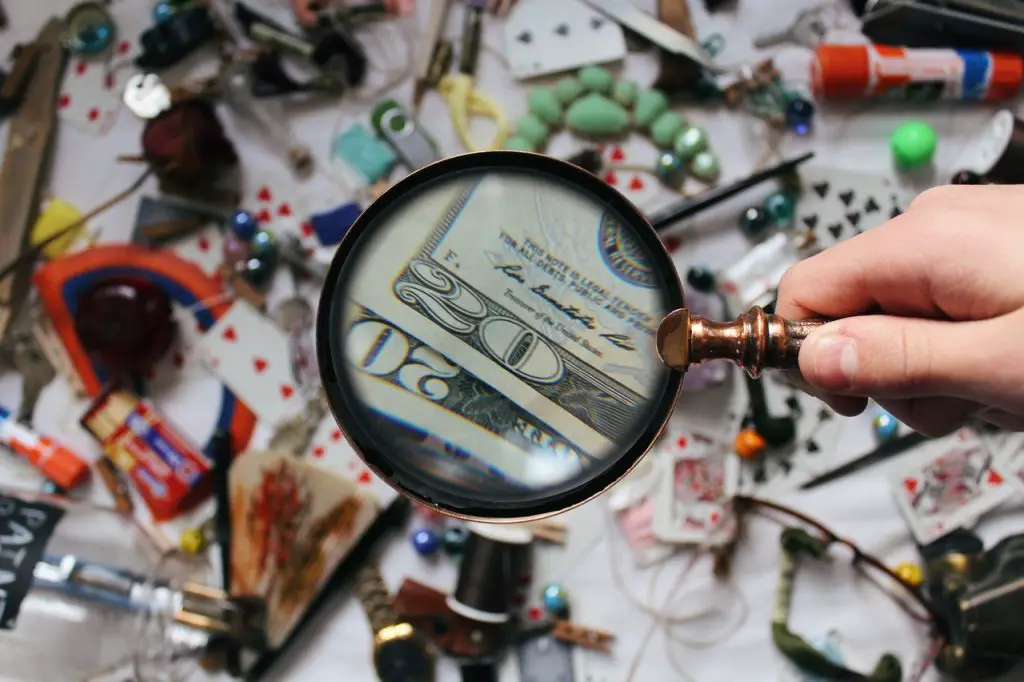 Gift Wraps – Can be sold separately or you can use these to wrap any of the items bought from your store as an additional paid service.
Measuring Tapes
Magnifying Glass
Microscopes
Small Telescopes – For astronomy enthusiasts.
Keychains & Keyrings – There's a huge variety of these that can be sold. You can personalize them on order or even sell keyrings with all-in-one tools attached to them.
Fidget Spinners & Toys – For the jittery workers.
Wax Seal Stamps – Were used often in the olden days but made recently popular again by loads of viral videos on social media. Creates a fantastic impression!
Clipboards
ID Card Holders with Straps – You can even offer to print the ID cards for companies and educational institutions.
Stationery Sets – These contain an assortment of many of the items mentioned throughout the list above and serve as great gifting options.
FAQs
1. How Do I Start a Stationery Shop?
There are a few basic steps that you will need to follow to get started with your own stationery business. Here's what you need to do –
1. Plan – make a thorough business plan of what you want your new stationery store to be. This will include things like competitor research, selecting a location for your business, and defining your target audience.
2. Find a niche if you are planning to sell a specific stationery product range.
3. Define your brand – find a nice catchy name for your business, get an attractive logo made, create a website, and more.
4. File all the requisite documentation and paperwork. This may include things like registering your business for taxes, opening a business bank account, acquiring all the permits and licenses, getting insurance, etc.
5. Find the right wholesalers to procure items for your stationery shop. Someone who is trustable and can have a long-lasting work relationship.
6. Develop a marketing strategy. How are you going to spread the word about your brand new business? How will you stand out from the competition? Having the right marketing plan can go a long way towards the success of your stationery business.
2. Is Stationery Business Profitable?
Yes absolutely! The stationery business can be highly profitable. Even though this business gives moderate profit margins, the huge demand and high volumes more than makeup for it. This business does not require very high capital either. And with the ever-growing number of schools, colleges, and offices, the demand will always be on the rise for stationery items.
3. How to Start a Stationery Business Online?
As mentioned above, here are the steps to launch your own successful stationery business online –
1. Plan your business
2. Find a niche
3. Develop your branding
4. File the necessary paperwork and documentation
5. Contact and select the right wholesale vendors
6. Create your website – you can use an online platform like Shopify to do this easily!
7. Focus on SEO – to get free organic traffic to your online stationery store from search engines like Google.
8. Create and build your social media accounts – to build up brand awareness and showcase your products.
9. Leverage online ads – to get people onto your online store
10. Profit!
Wrapping Up
Starting your own stationery store or online stationery business can be a very rewarding endeavor when done right. And finding the right stationery products to offer to your customers can be one of the key factors in your success.
I really hope this article helped you in coming up with ideas for your own stationery shop or business and I wish you all the best!
Do you own a stationery business? Have any tips for people who want to get into this business? Or have I missed mentioning anything on this stationery items list that has made you money? Let me know in the comments below!